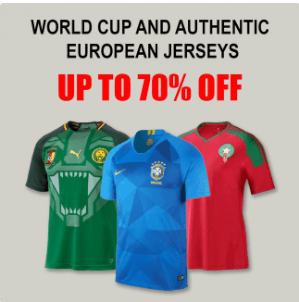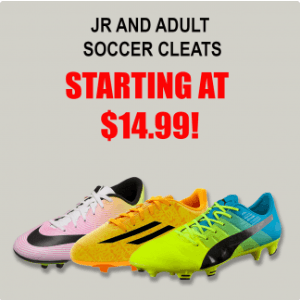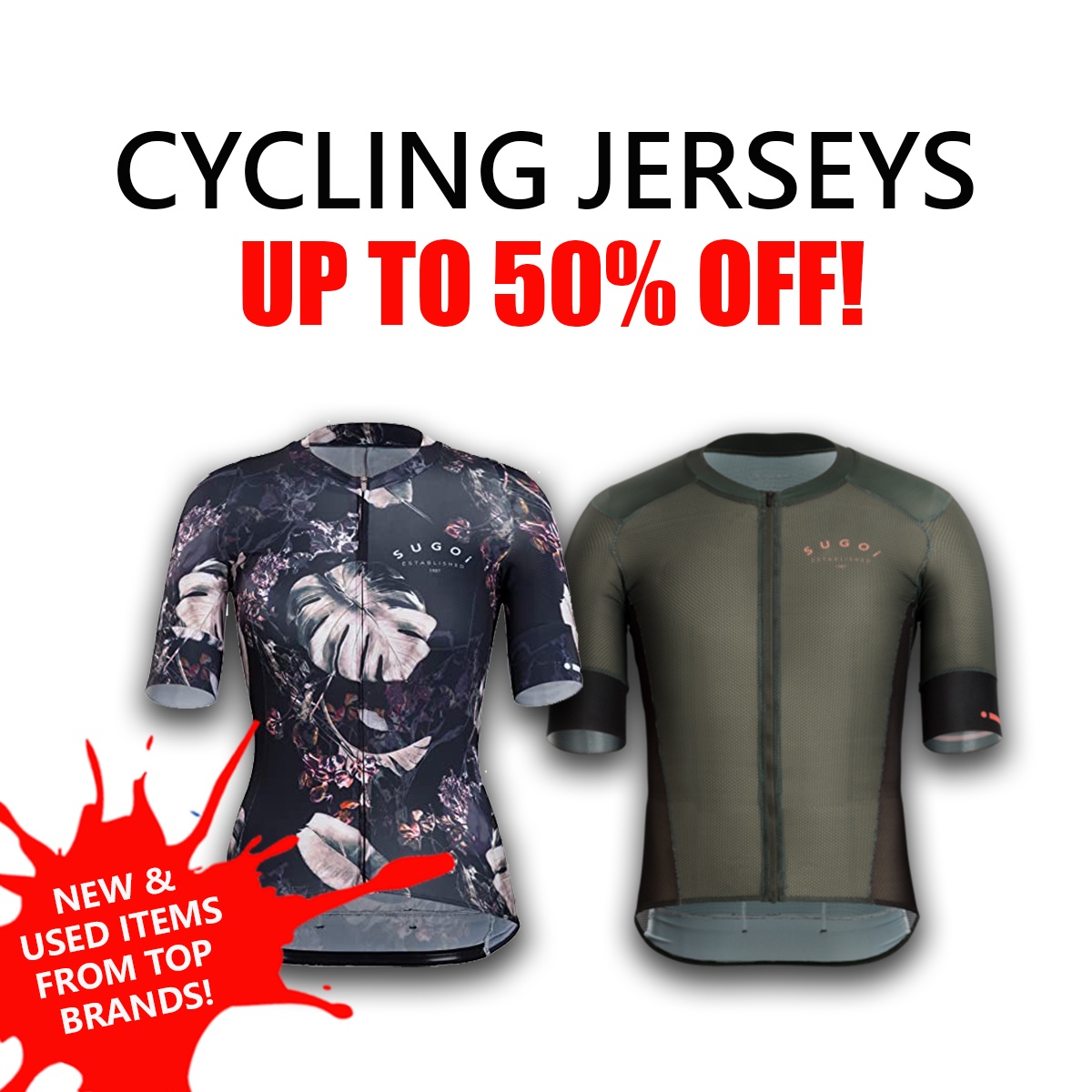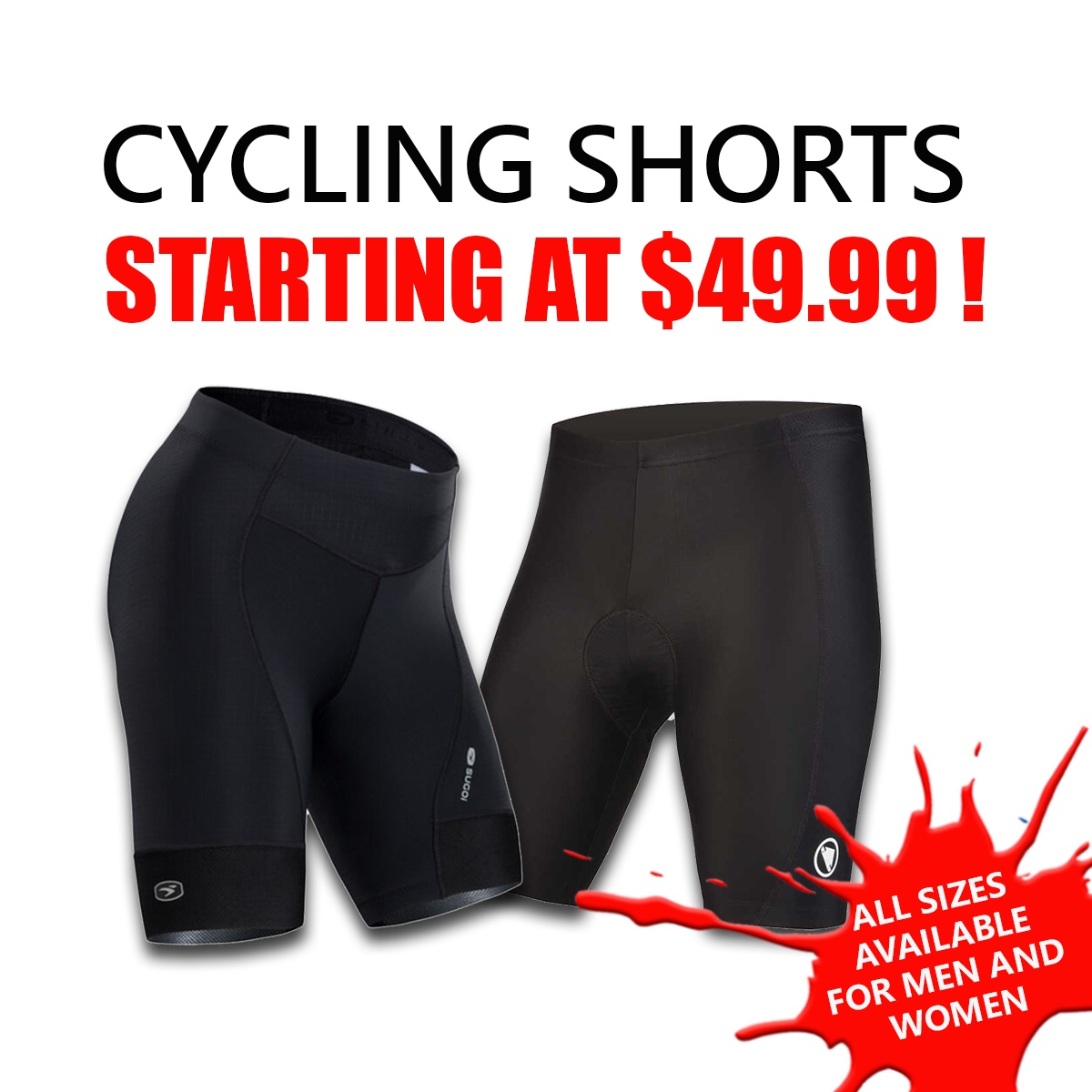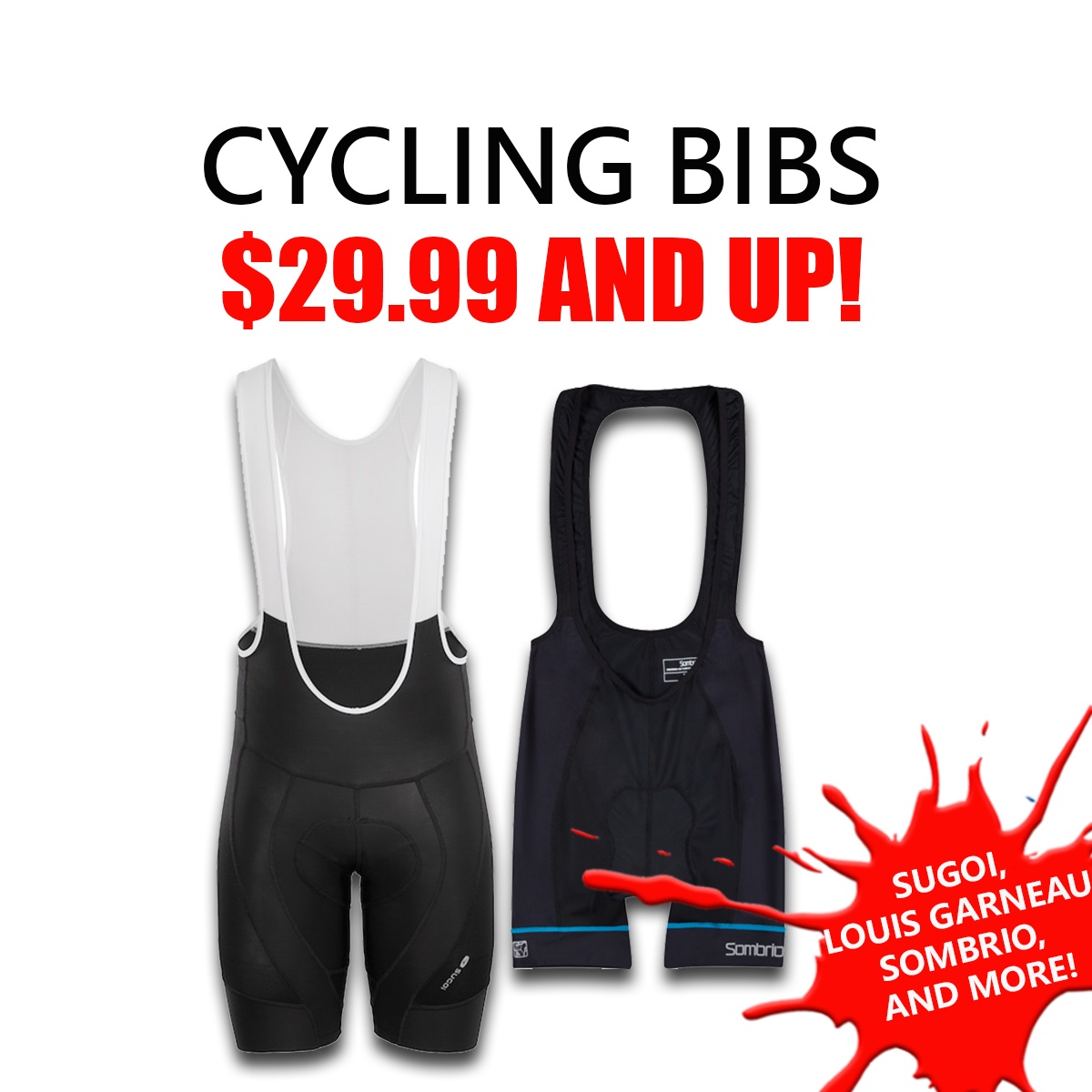 Sports Junkies has a great selection of NEW and used road cycling clothing in stock. We carry bike shorts, bike jerseys, bibs, cycling jackets and pants for women, men and youth. You'll find brand name clothing for all your rides, including 2019 /2020 collections from :
Sugoi
Louis Garneau
Sombrio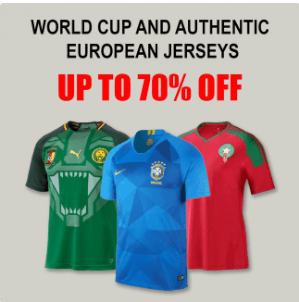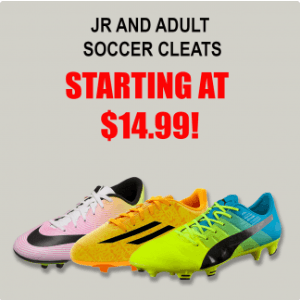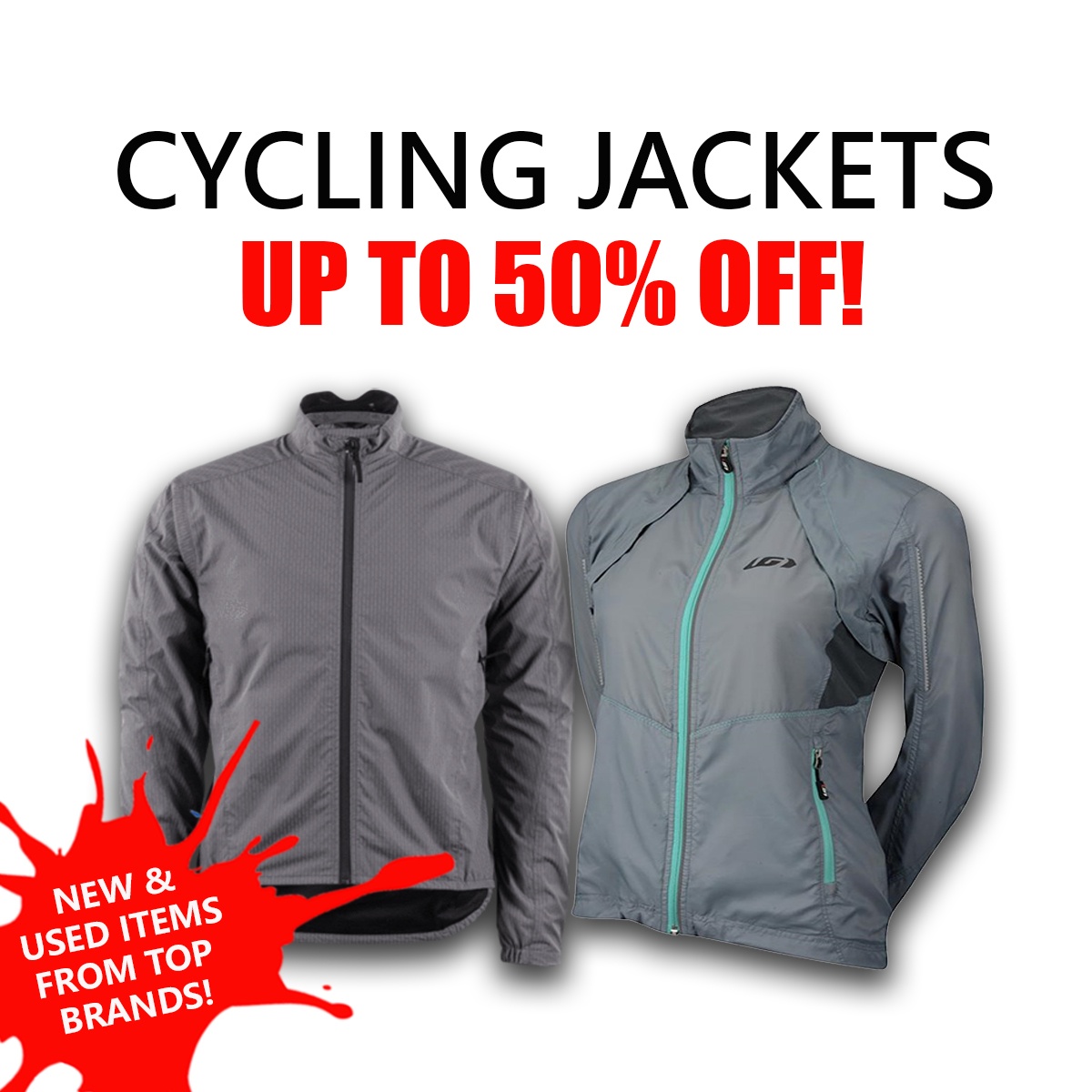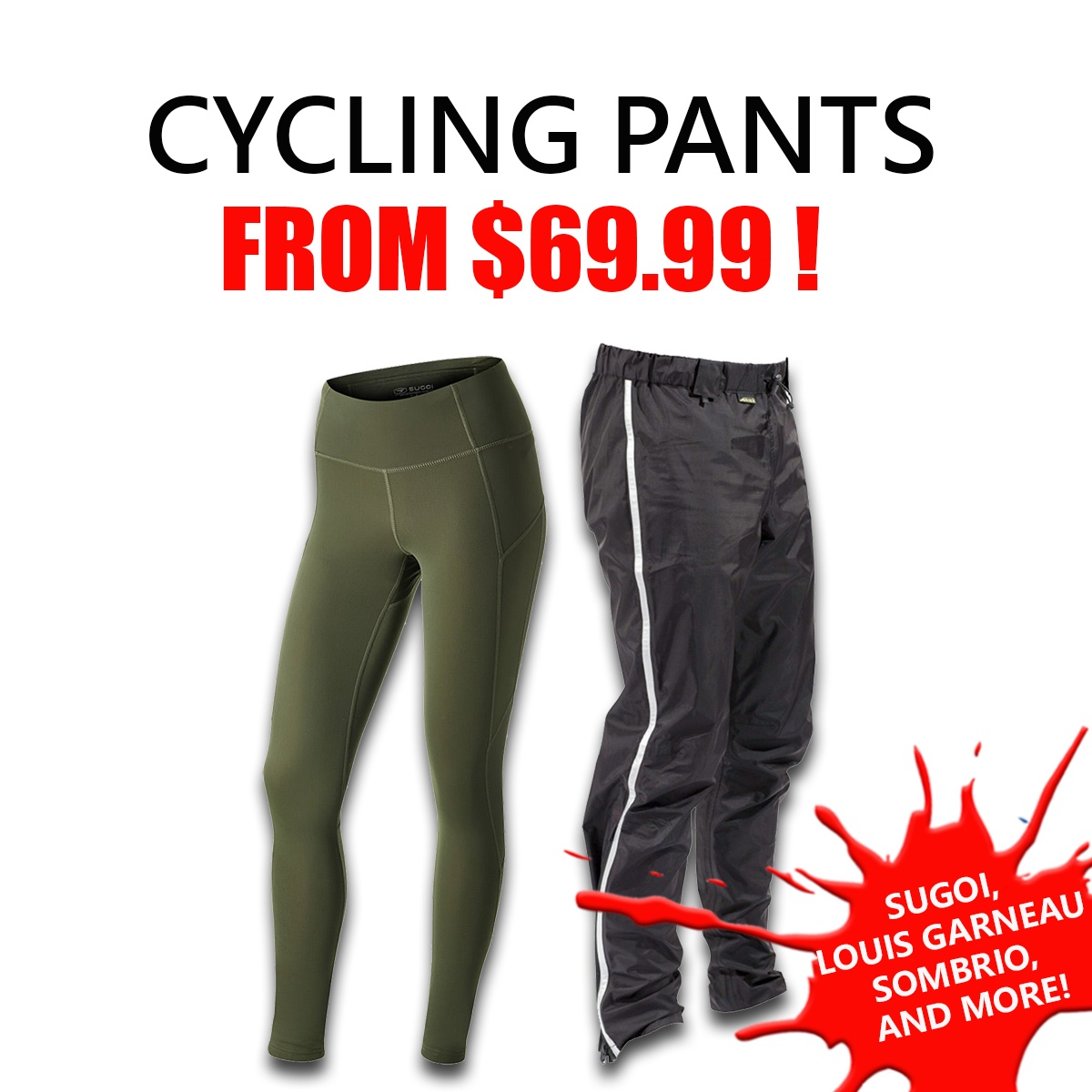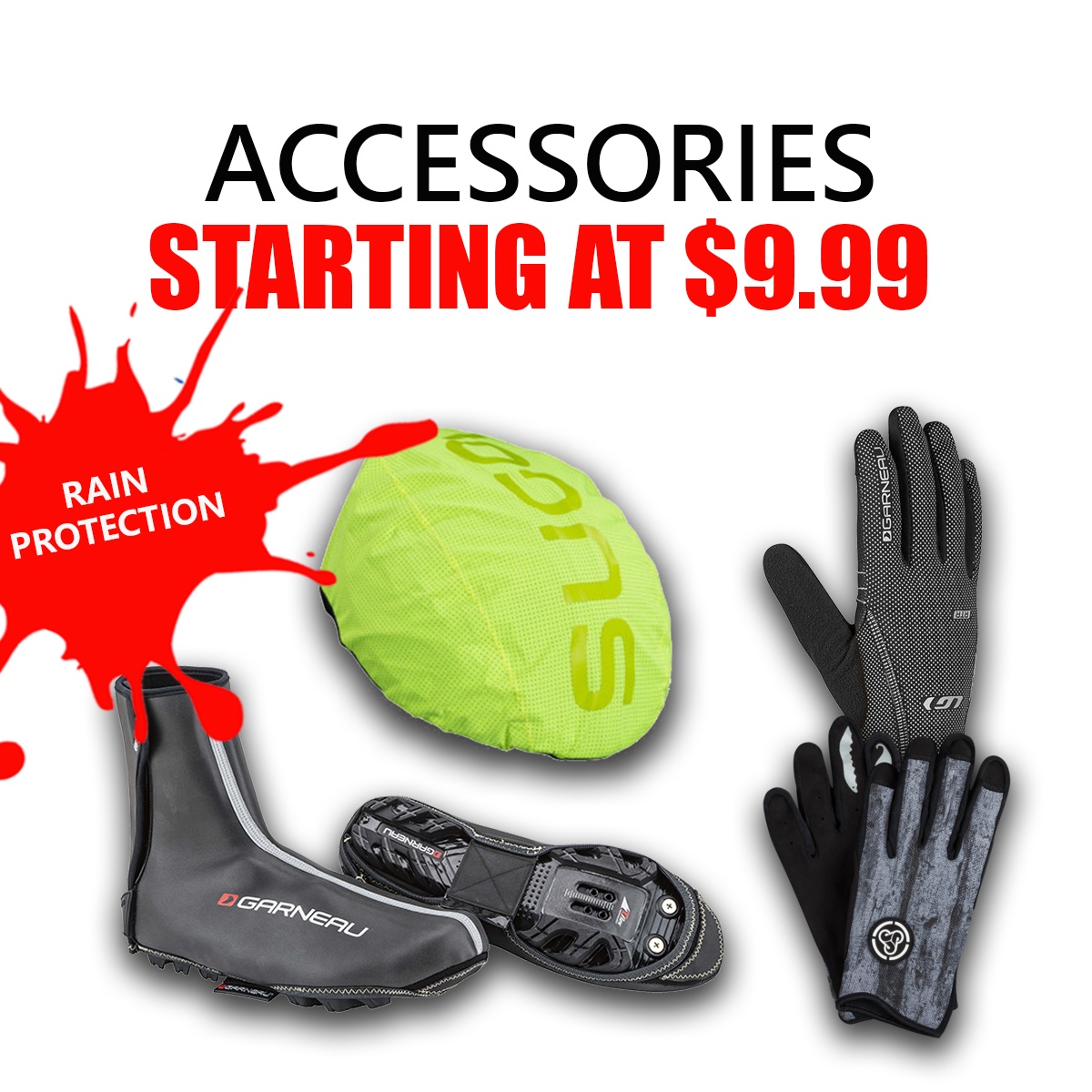 COMMUTER / URBAN OUTERWEAR
Sports Junkies got you cover for your daily commute and your urban ride, not matter what the weather is! We carry cycling jackets, bike pants and rain pants, shoe covers in the winter, helmet covers, gloves and reflectors. You'll find NEW items of the 2019 /2020 collections from brand names like Sugoi, Louis Garneau, Sombrio, Endura, etc.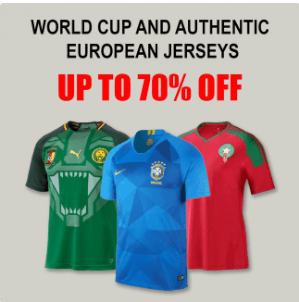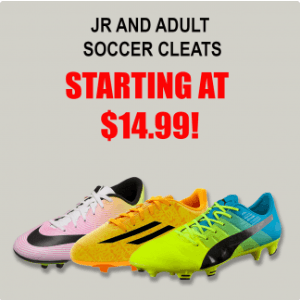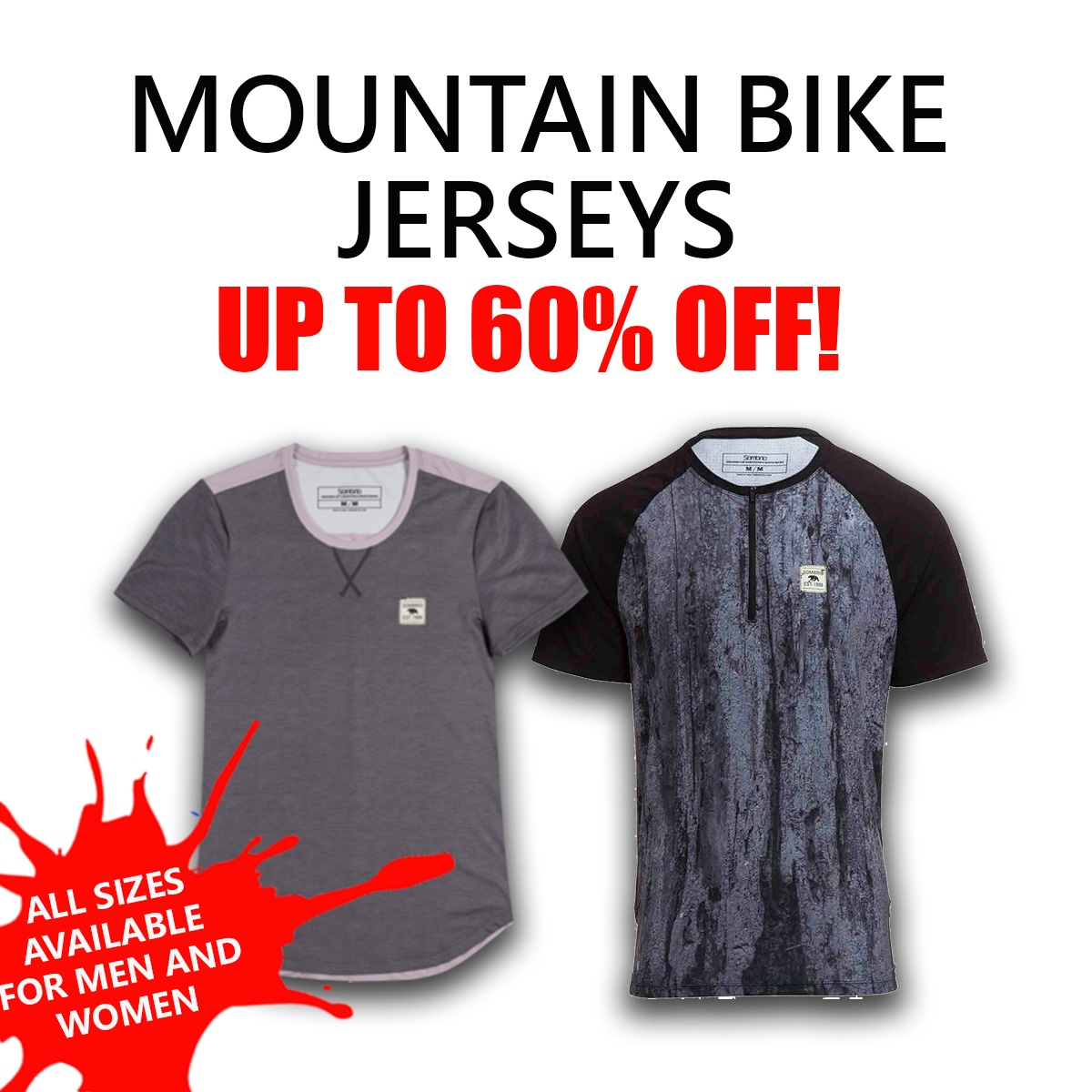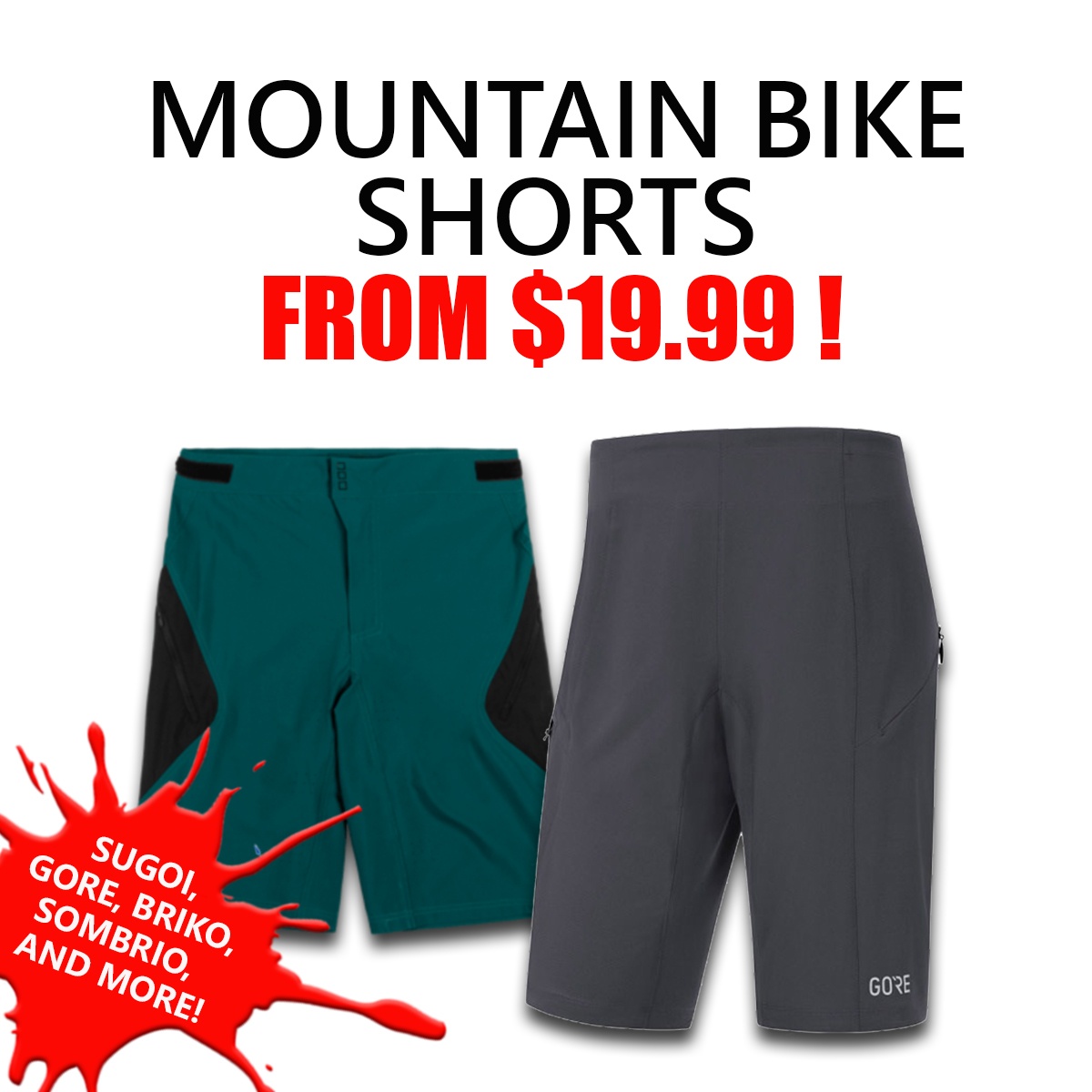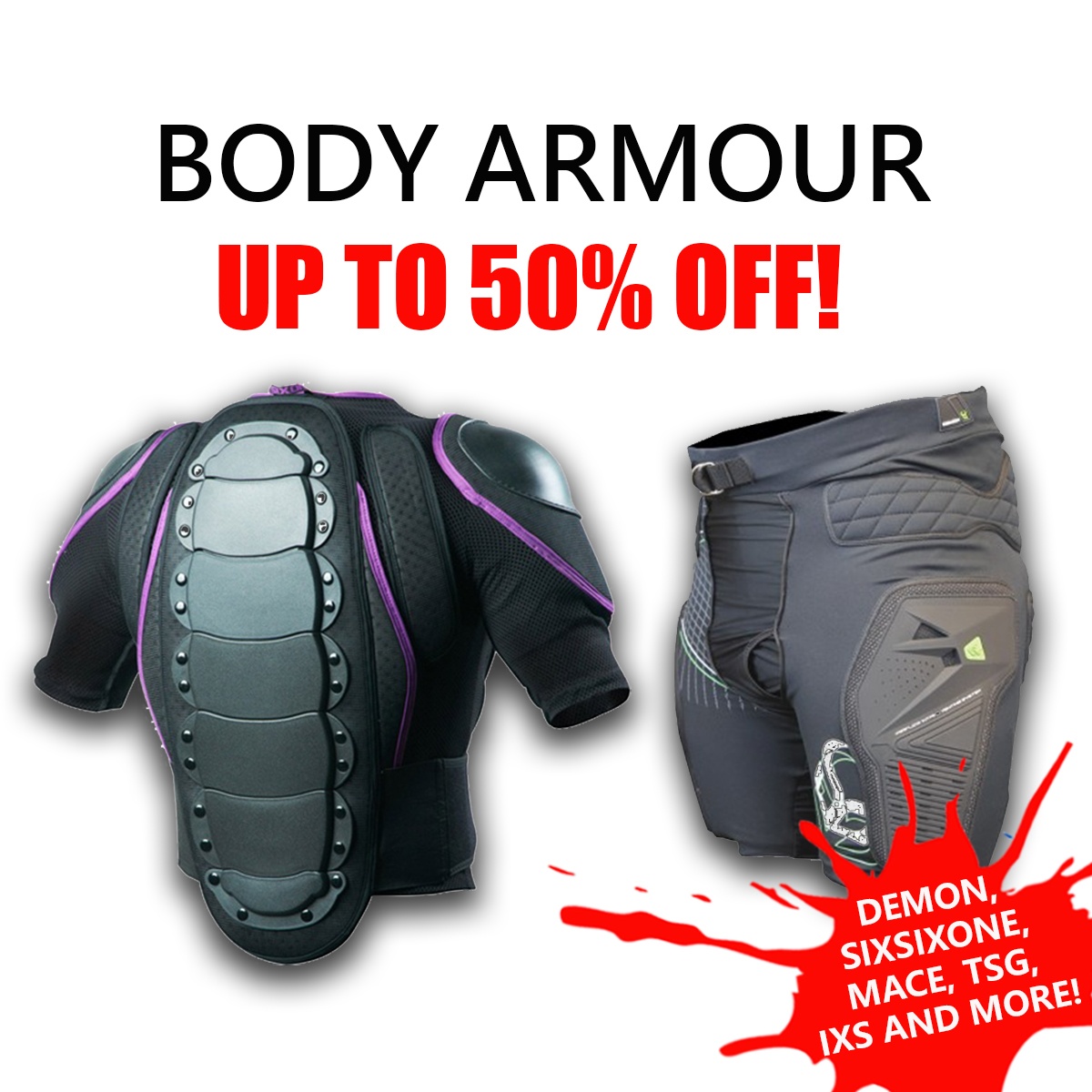 Sports Junkies has a great selection of new and used mountain bike clothing and protective gear in stock for all your adventures. We carry mountain bike jerseys, mountain bike shorts, mountain bike pants, pressure suit body armour, armored shorts and knee pads for women and men.You'll find brand name like Sugoi, Gore, Briko, Sombrio, Sixsixone, Demon United, IXS and more!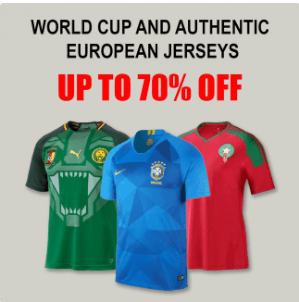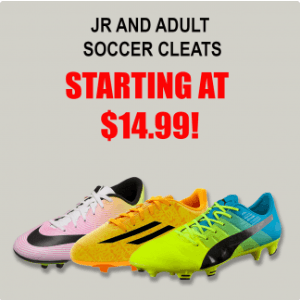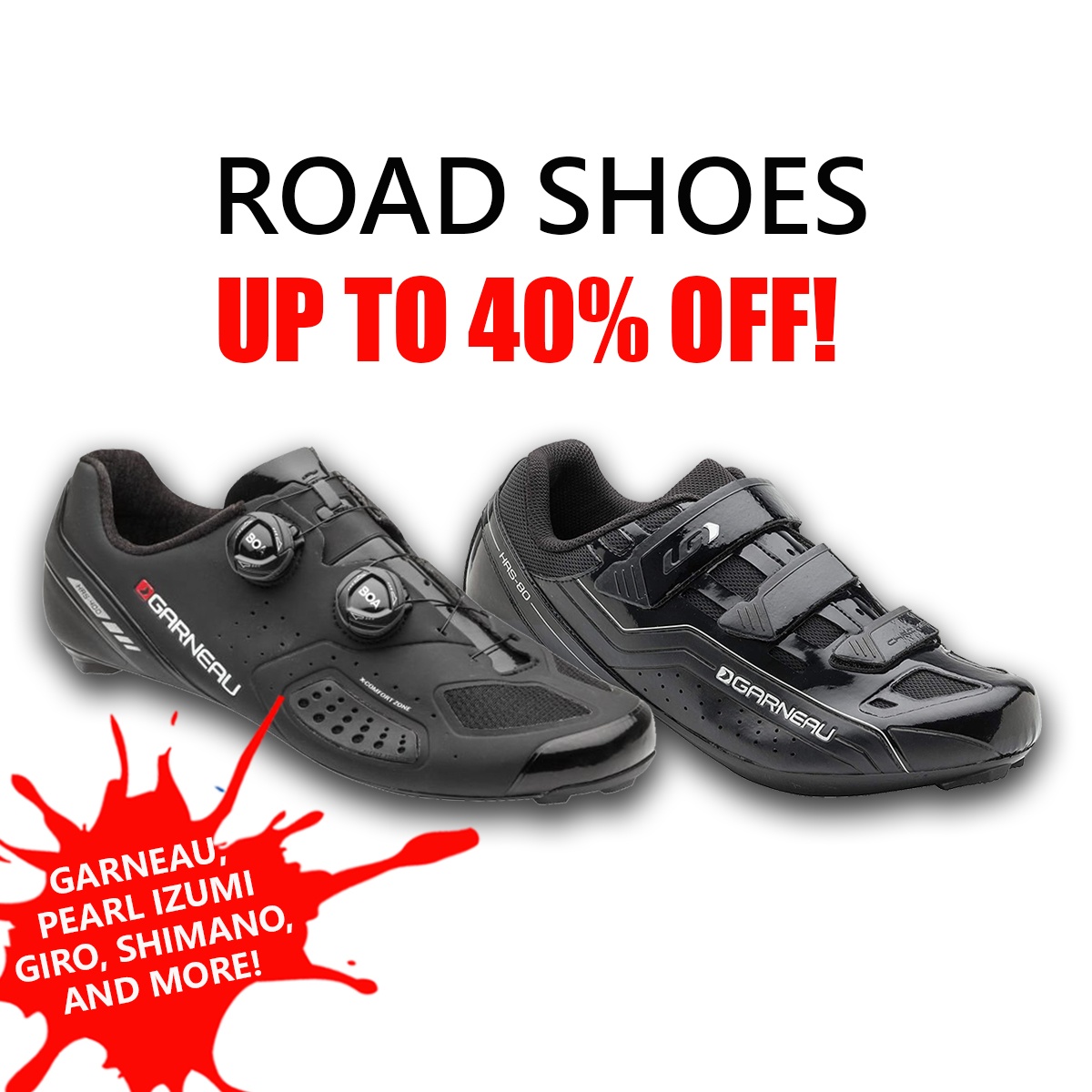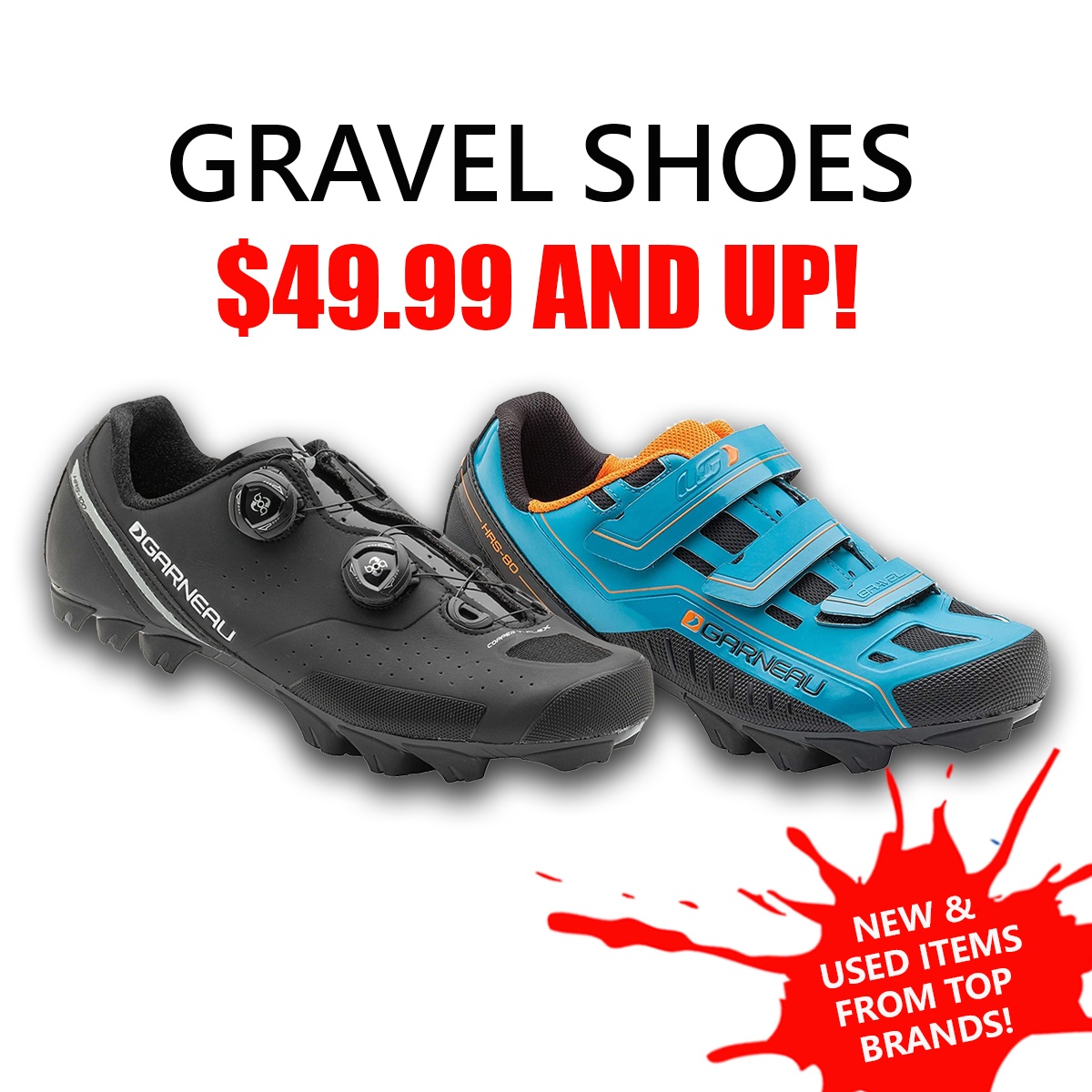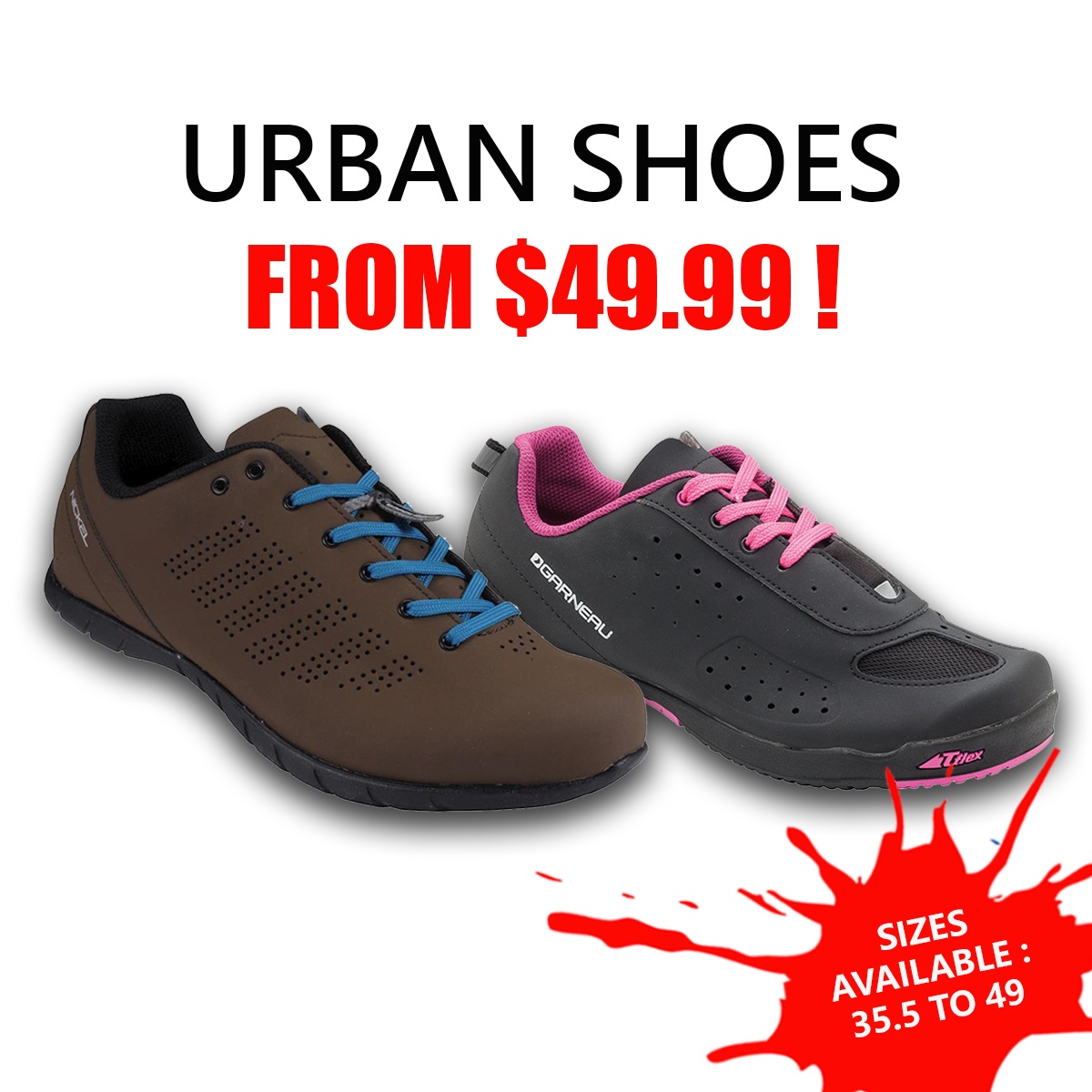 Sports Junkies has a great selection of new and used cycling shoes, mountain bike shoes, spin shoes in stock for all your needs. From gravel SPD to road LOOK, you're covered for all kind of riding. We also carry all the matching cleats. You'll find brand name bike shoes including :
Giro
Louis Garneau
Shimano
Pearl Izumi
Bont
Swing by the store today to check our large outerwear department! Sports Junkie's knowledgeable and welcoming staff is always on hand to help you find the right gear for any situation.
Sports Junkies buys high quality used biking clothing year round. We are looking for brand name outerwear that is in mint condition. However, we don't buy all items that come across our desk, and we absolutely cannot buy bibs or chamois for obvious hygienic reasons.
We can't buy clothes that are…
Are older and out of date:

We try to stay pretty current with our items, as this is what our customer are looking to buy.

We don't need:

We are often overstocked on items and won't take anymore until we have some space.

Aren't clean:

Cycling clothing needs to be washed before we will consider buying it.
Last, but not least…                                                                                                                                
Take a look at the Sports Junkies purchasing policy before bringing clothing into the store. If you have any questions about selling us your gear, give us call!