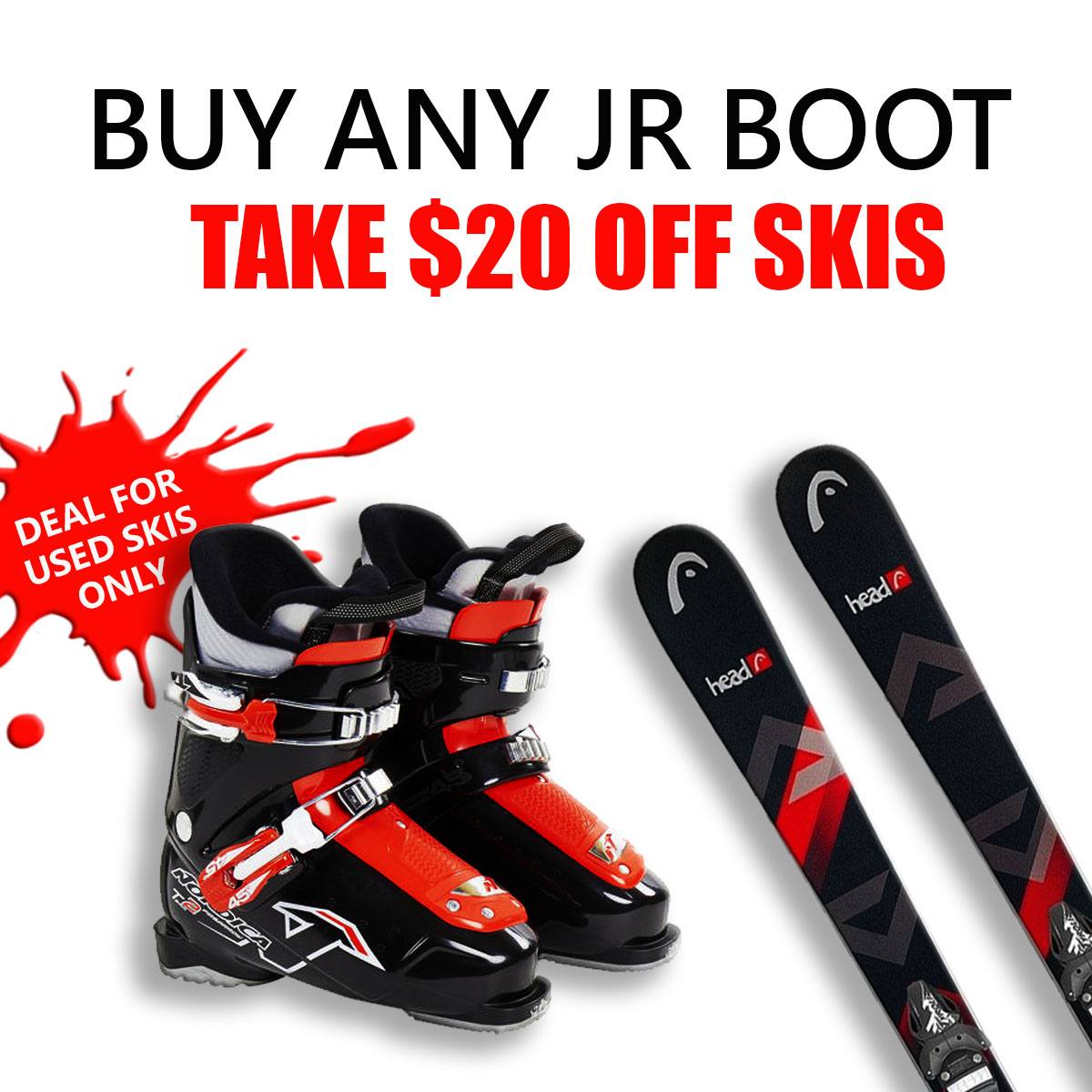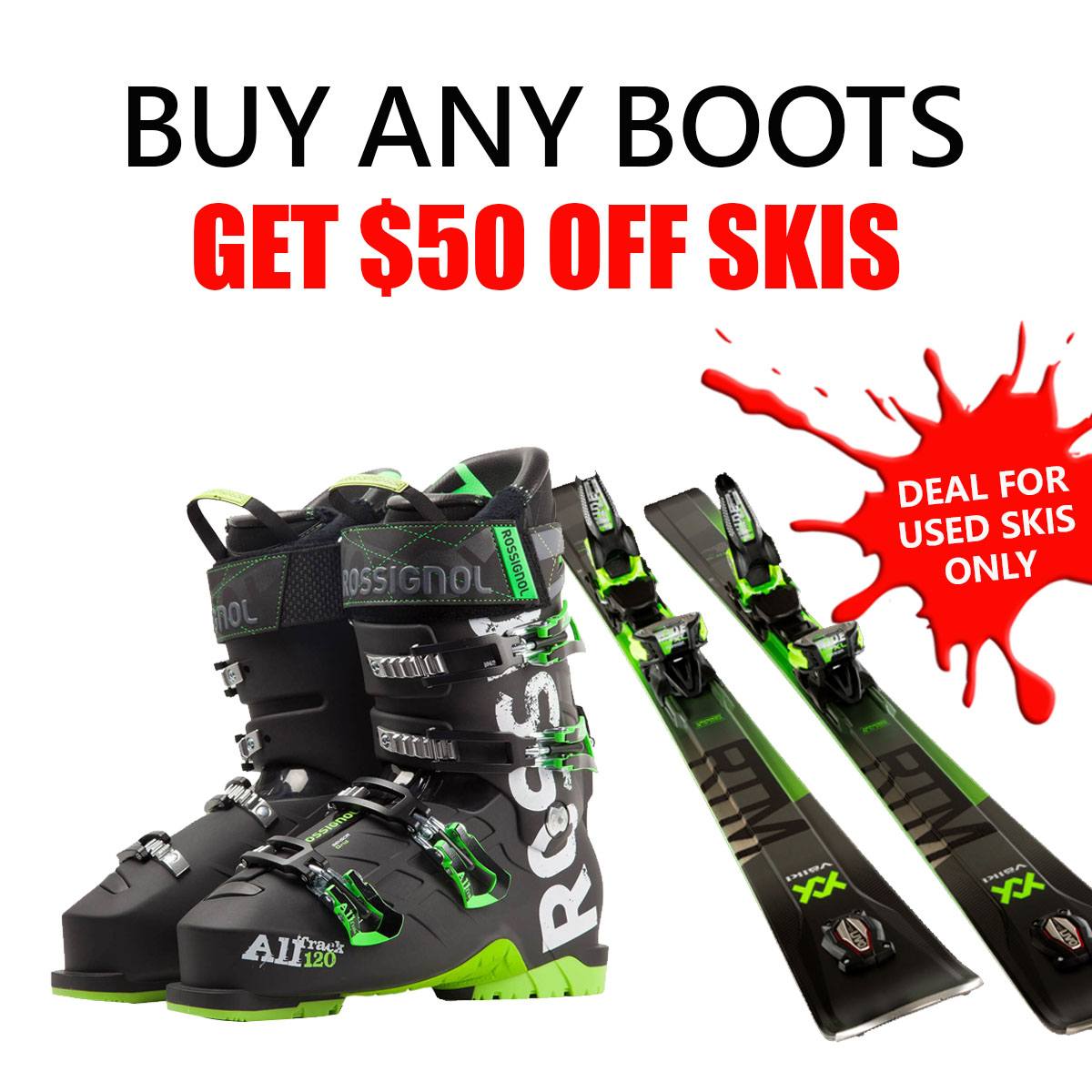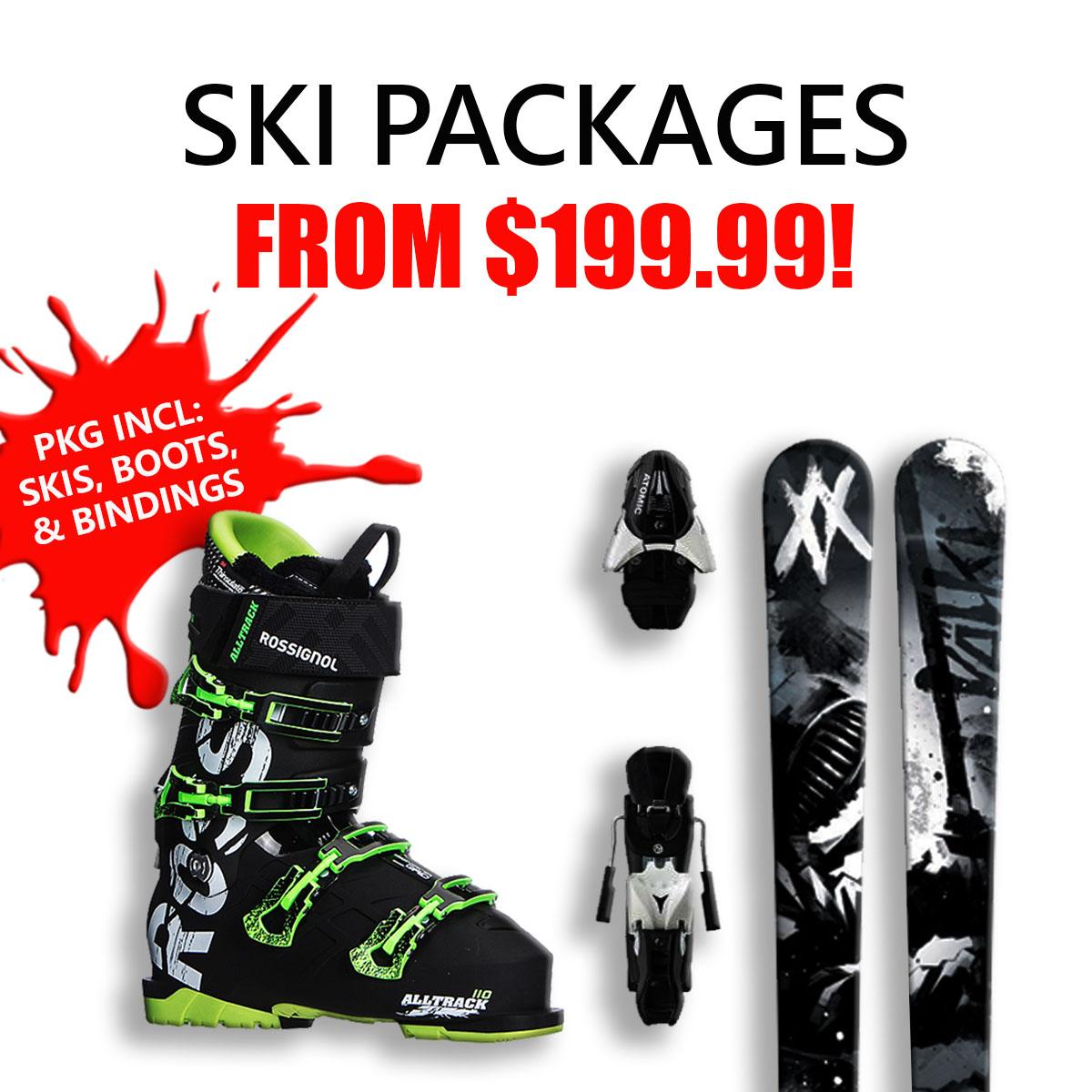 ---
Ski Packages
Sports Junkies is the best ski store in Vancouver to get fully geared up for the ski season. You'll find great prices on new and used skis, equipment, and accessories for all types of skiers. Whether you're just getting into skiing or consider yourself a pro we'll have something for you!
We offer excellent packages and discounts because we want to make your buying experience as painless as possible!  Currently, you'll find…
Adult Ski Packages: Used skis, bindings, and boots from $199.99 and up.
Kids Ski Packages: Used kids skis, bindings, and boots starting at $129.99.
$50 Off Used Skis: Take $50 dollars off a pair of skis when you buy a pair of new or used ski boots.
$20 Off Used Kids Skis: Take $20 dollars off skis when you purchase new or used kids ski boots.
We're ready for the winter season, now it's your turn. Stop by our fully stocked store and talk to our experienced staff, they're looking forward to helping you get geared up!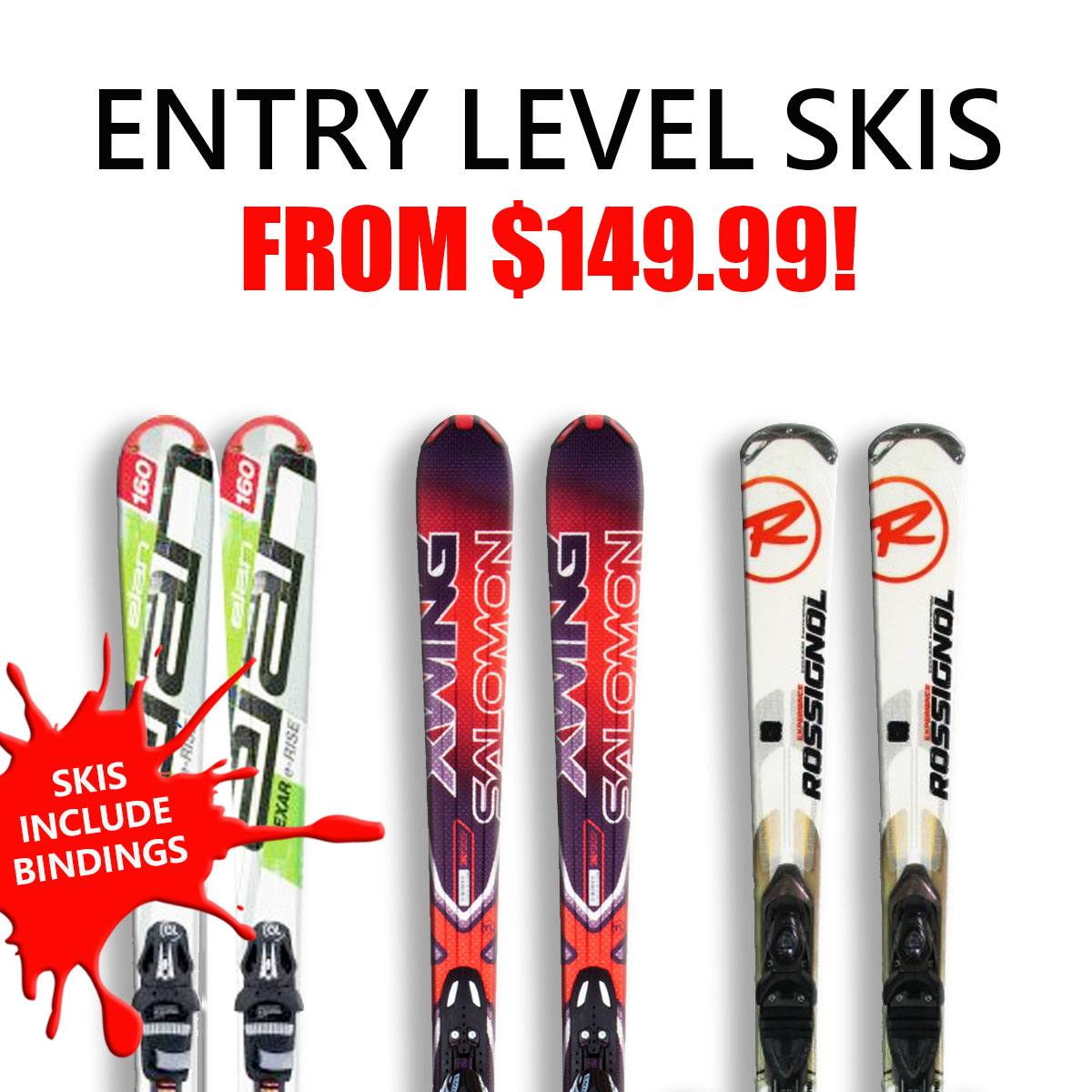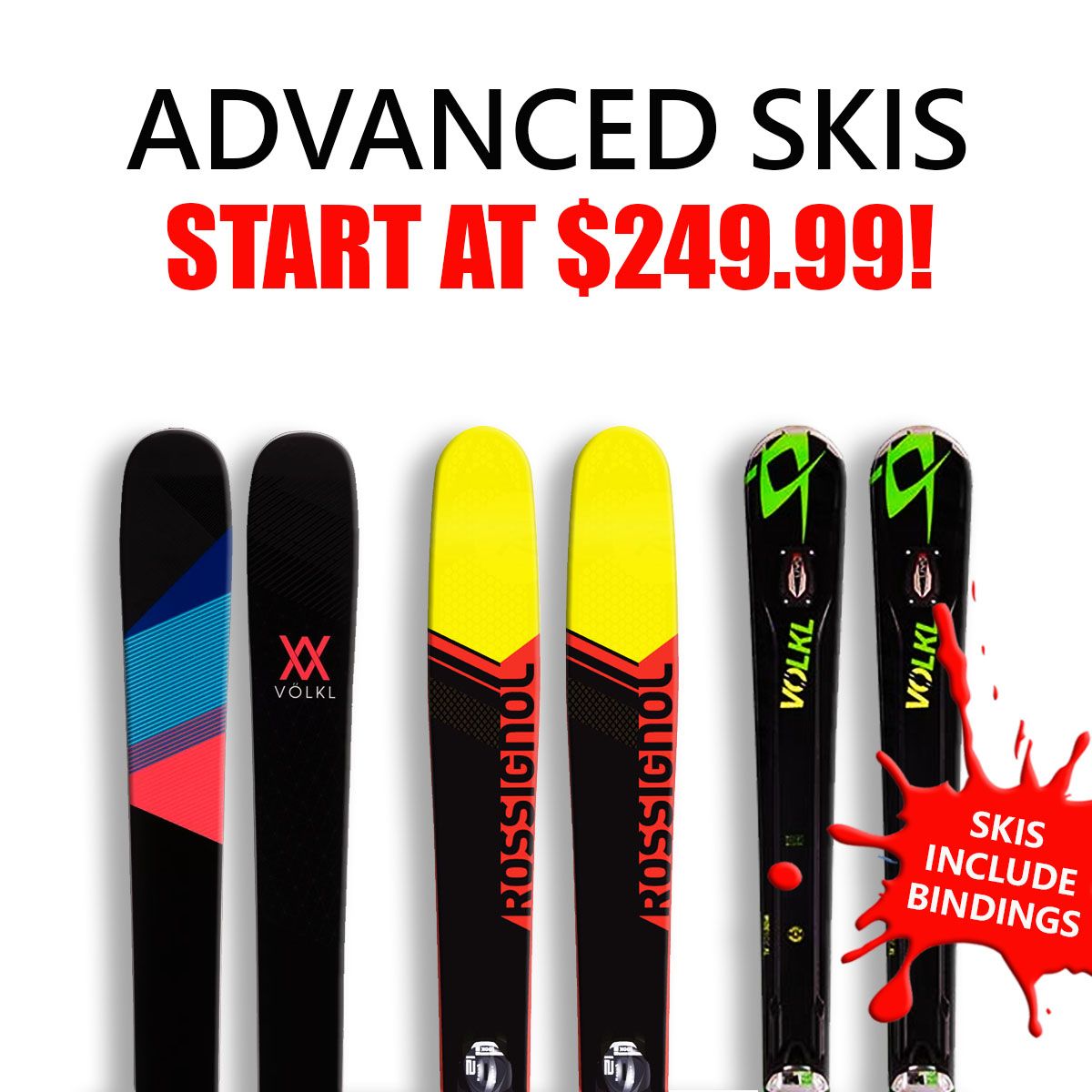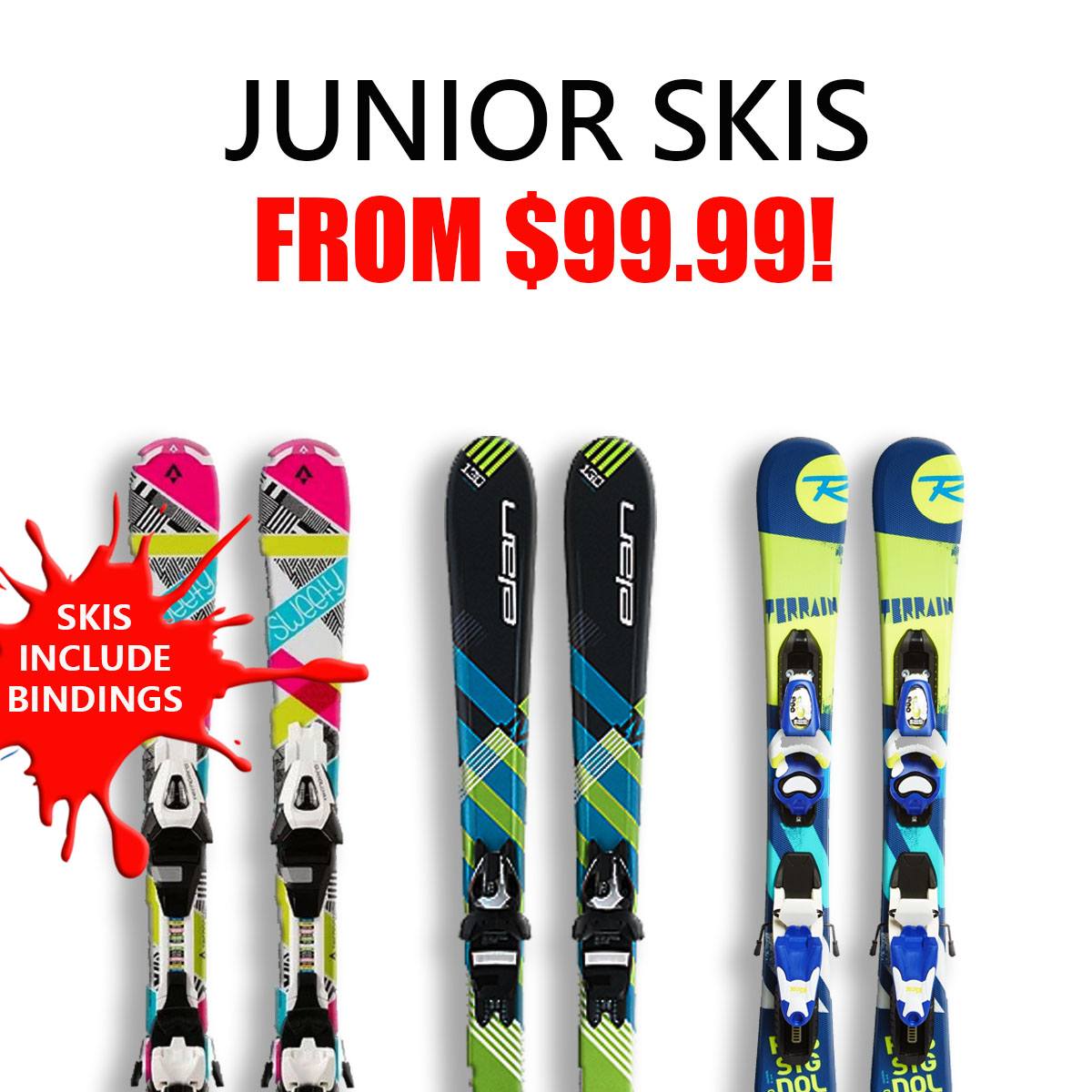 ---
New and Used Skis
Sports Junkies is your one stop ski shop in Vancouver for all your skiing needs. We have all types of new and second hand skis for sale. No matter what type of skier you are, we've got you covered. This includes:
All Mountain
Freestyle
Backcountry (Limited Selection)
Kids
Cross Country Skis
Our extensive selection of ski equipment won't disappoint. You'll find many new and used skis from brands like Rossignol, Salomon, Volkl, Blizzard, Dynastar and more!
Buy used skis with bindings from $149.99 and new skis begin at $399.99 with bindings. Furthermore, you can get setup with skis, bindings, and boots from just $249.99!
Kids skis with bindings start at $79.99 or pick up a junior ski package from $119.99. Packages include skis, boots and bindings.
Keep in Mind:  We are always buying and acquiring ski gear. Due to this our stock changes daily. So it's best to drop by the store to see what we are offering at the moment.
Come in and talk to our experienced ski staff today, we are here to help. You'll be out on the slopes in no time!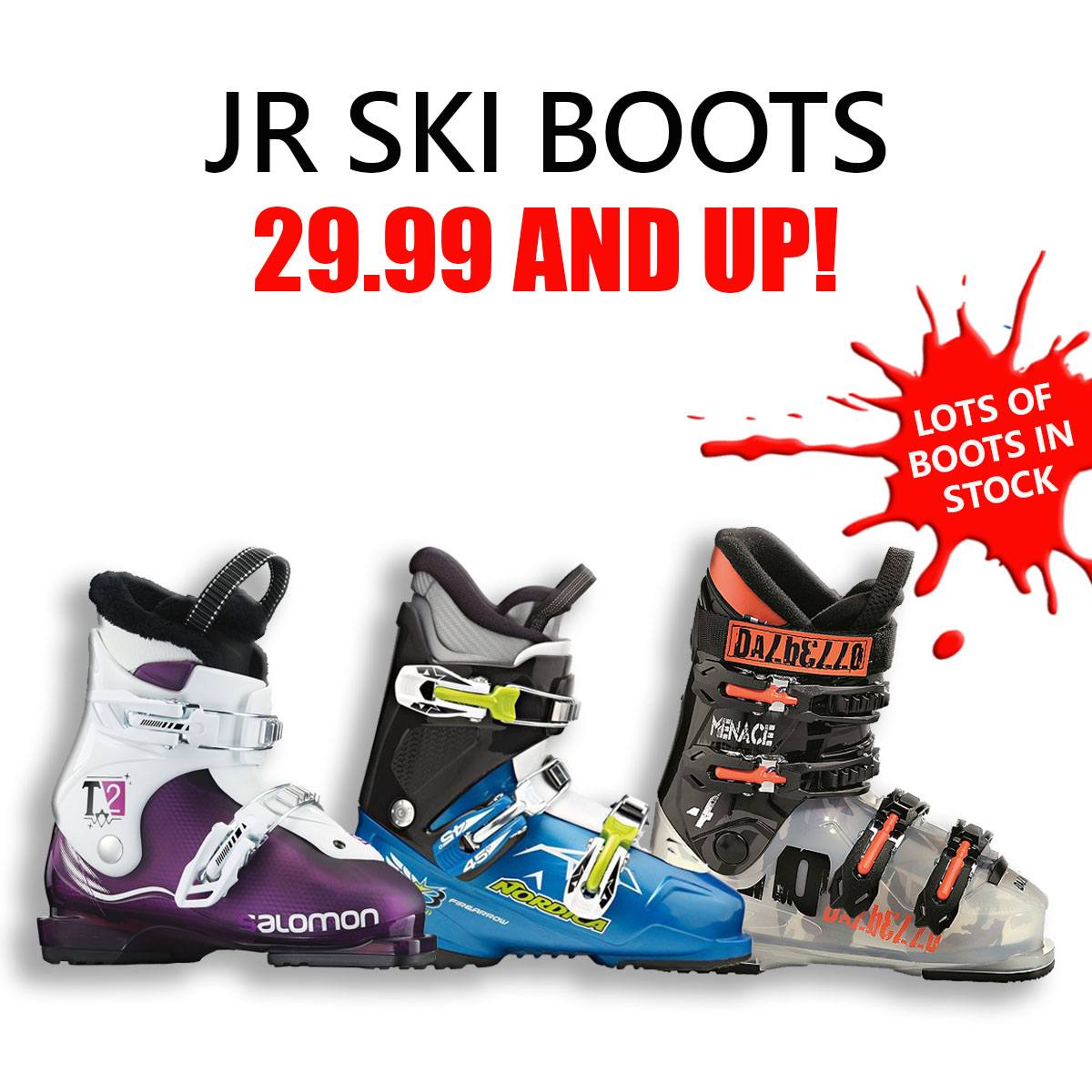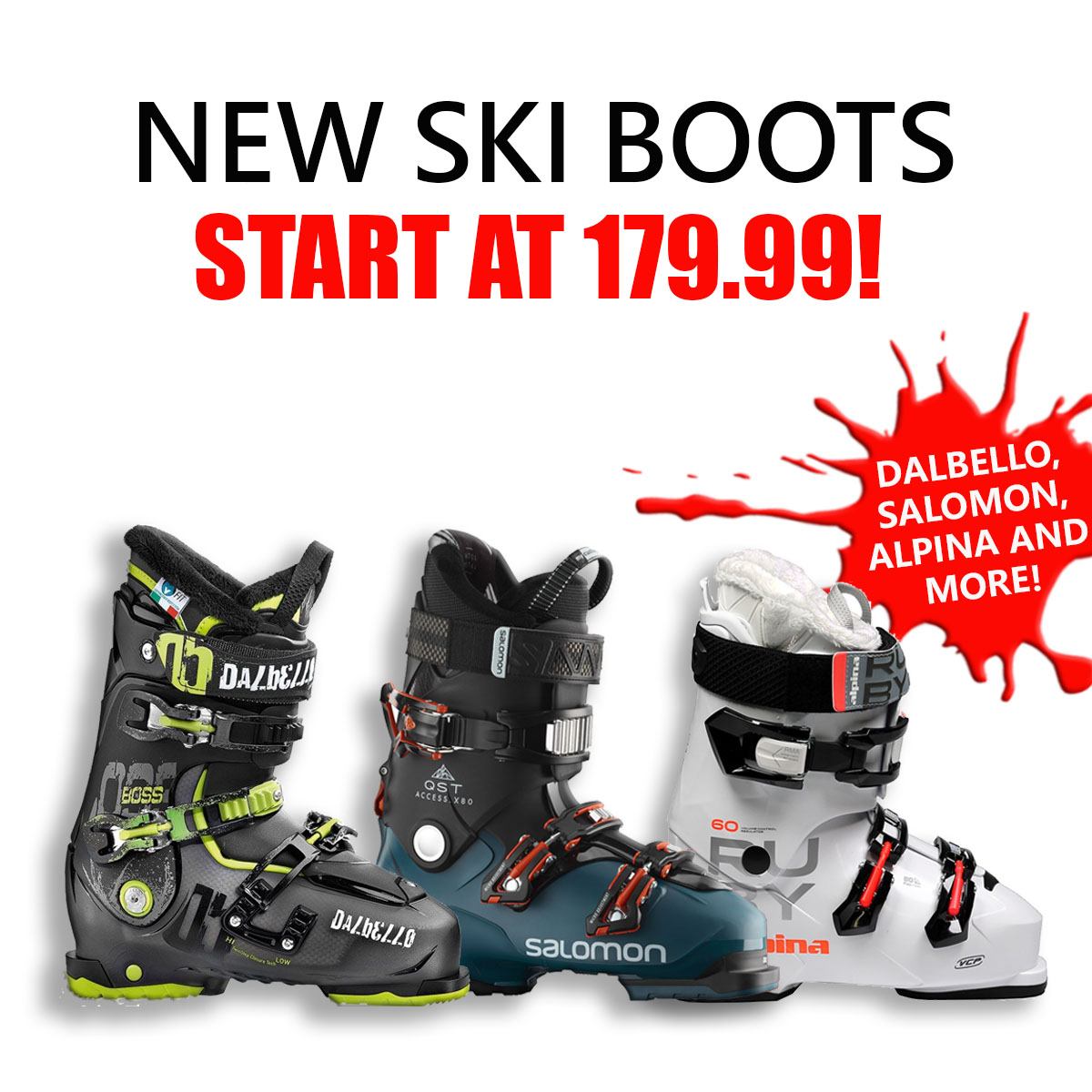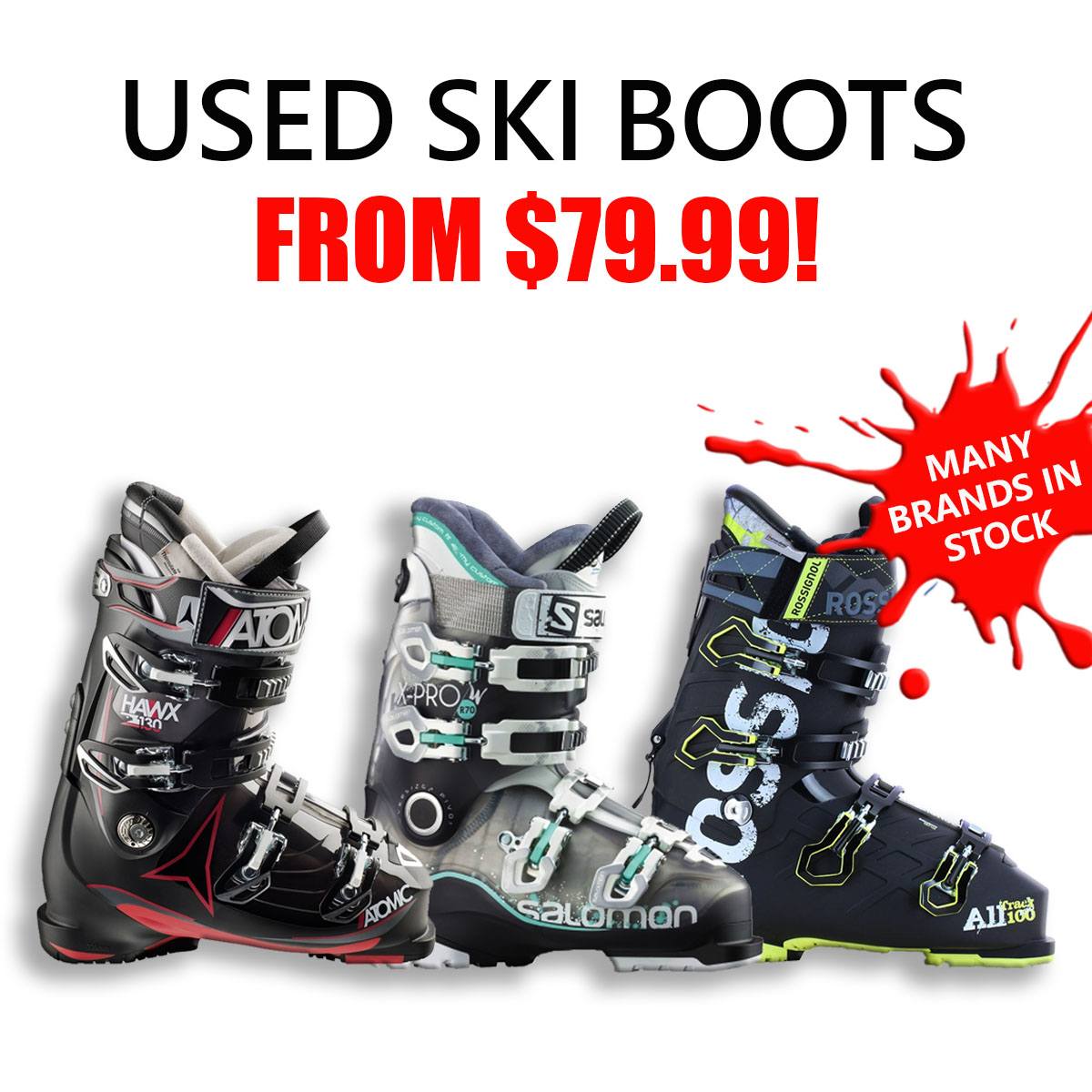 ---
NEW AND USED SKI BOOTS
Need a fresh pair of ski boots? No problem, Sports Junkies has you covered! We have the best options for any budget in both new and used ski boots.
Whether you are just getting into skiing or you're an old pro, we have the right ski boots for you. Our massive selection includes brands such as Rossignol, Salomon, Lange, Head, Dabello, K2, Alpina and more.
Don't Forget: Not only do we carry quality used ski boots, but we also have a great selection of new ski boots at closeout prices!
We buy used and clearance ski boots frequently. Therefore, our inventory is constantly changing. To see what we have, come into the store today and our knowledgeable staff will help you find the perfect boot.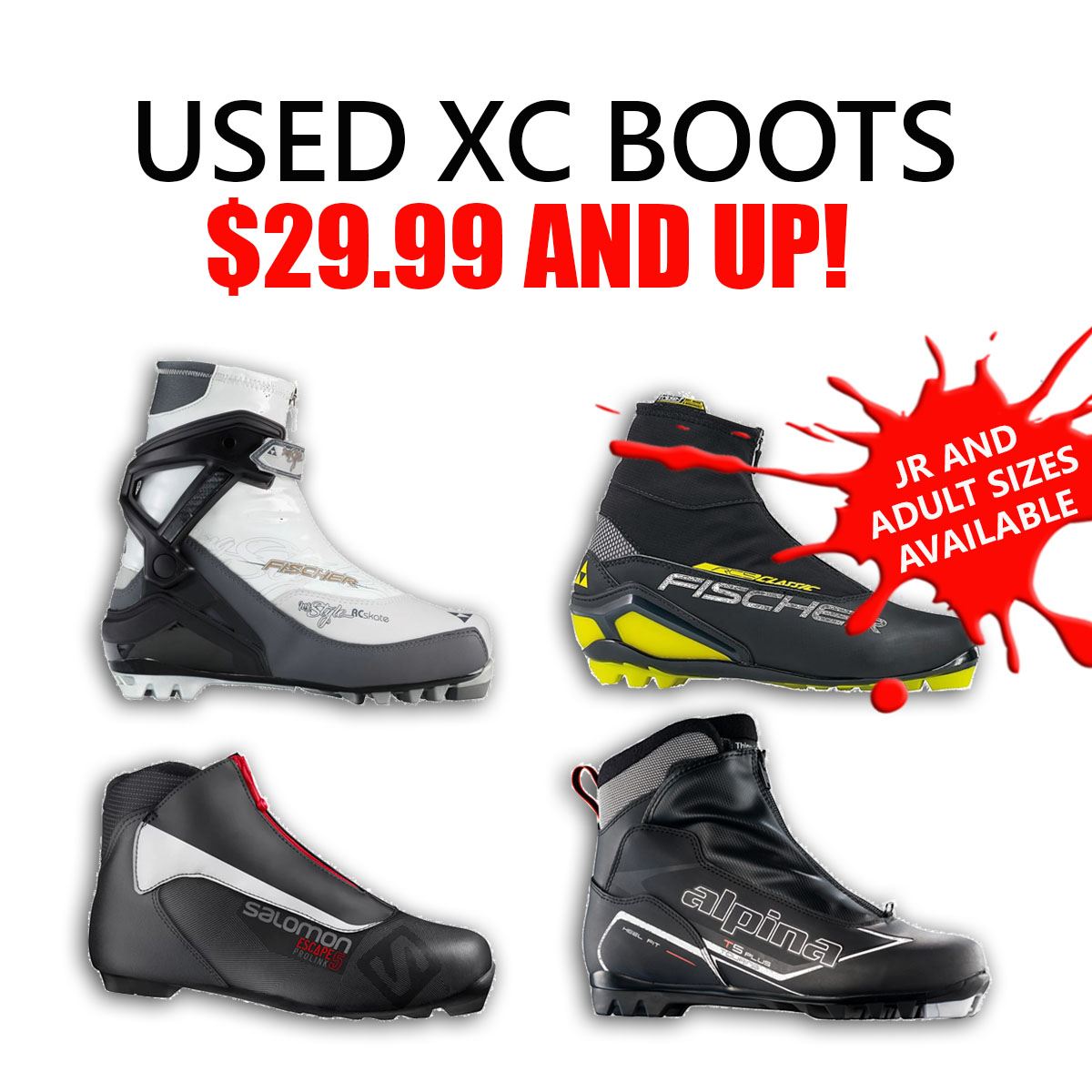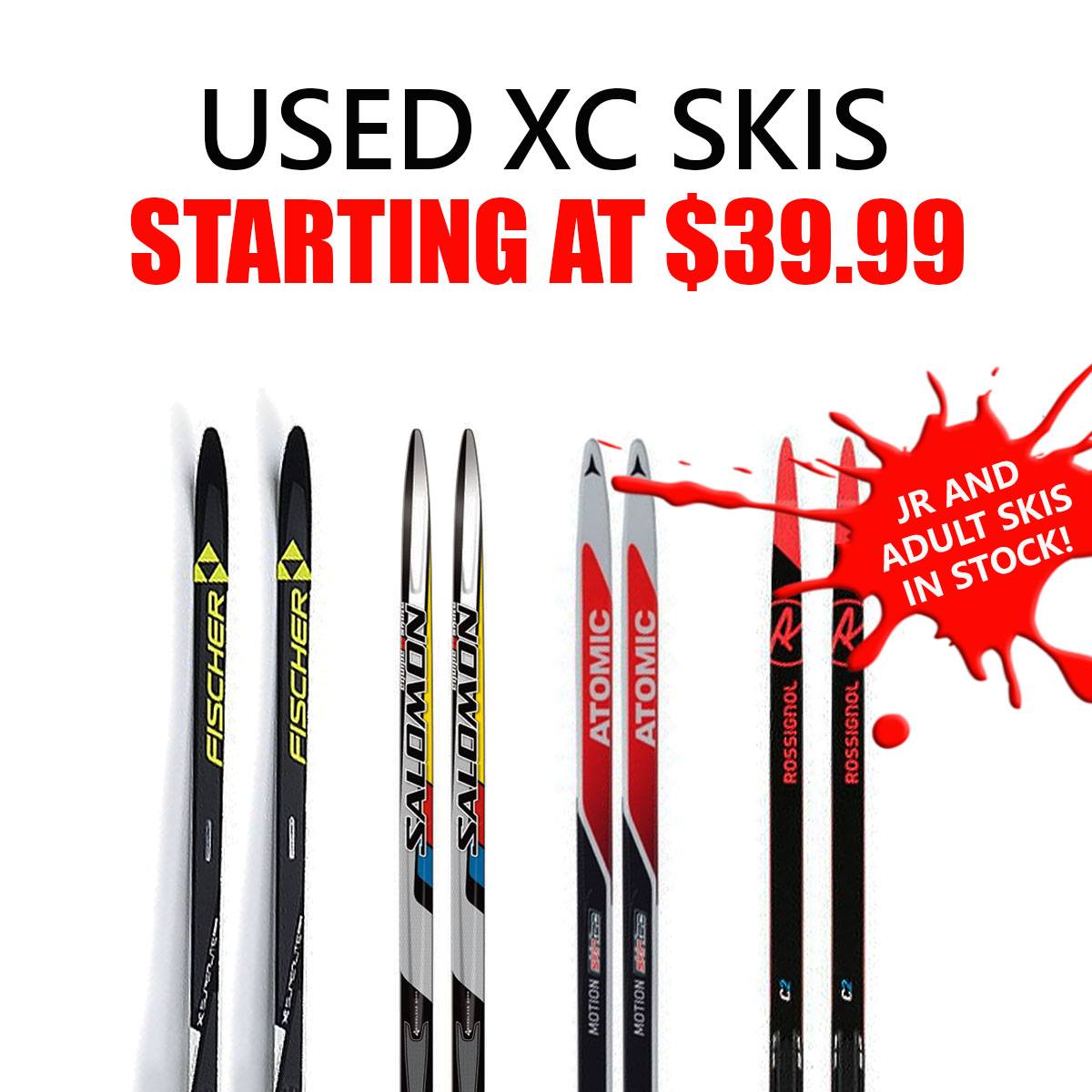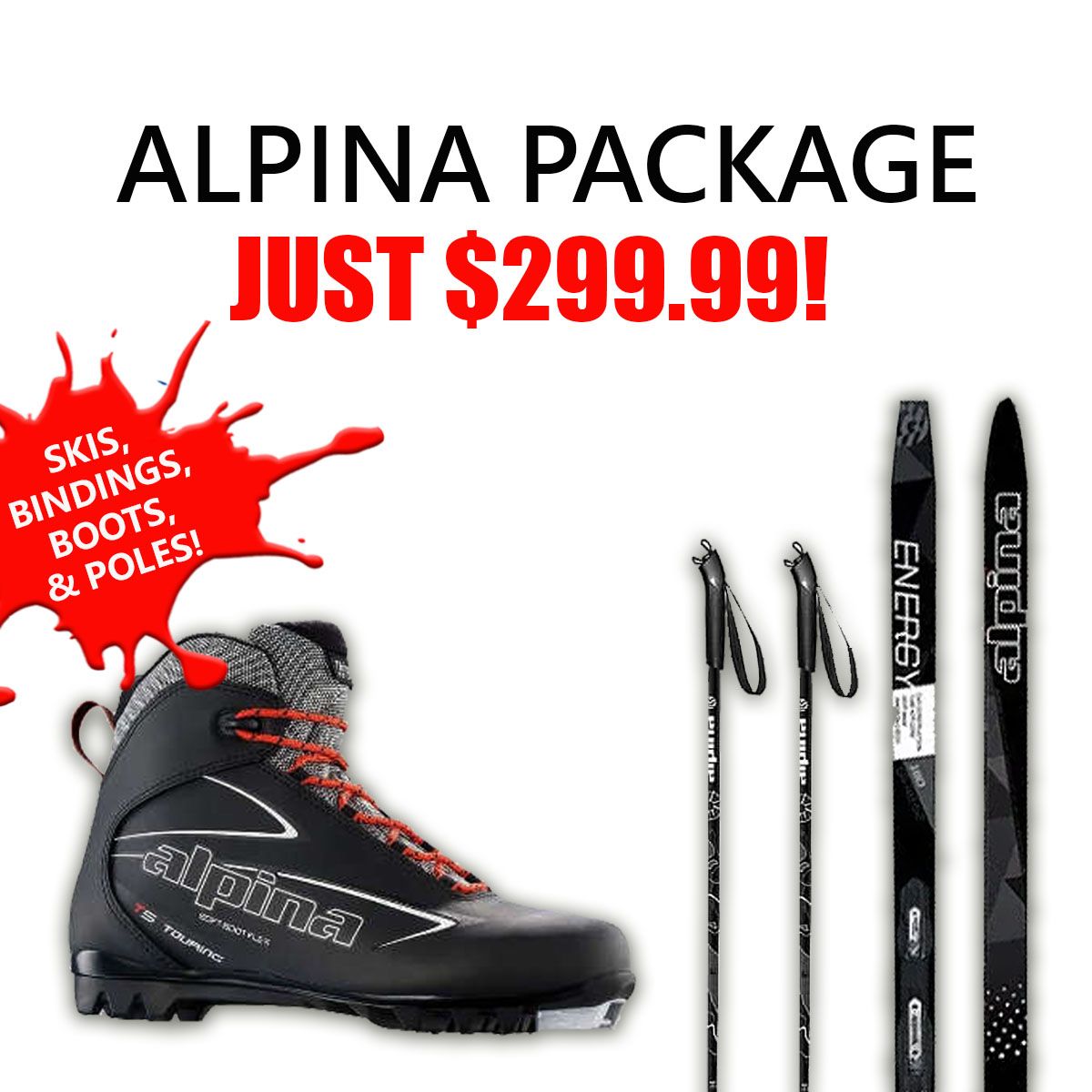 ---
CROSS COUNTRY SKIS
*WE ARE STILL WORKING ON SETTING UP THIS SECTION FOR THE WINTER. DUE TO THIS OUR INVENTORY IS NOT AS LISTED BELOW.*
Sports Junkies is now the number one place in Vancouver to get discounted cross country skiing equipment. You'll find new and used cross country skis, boots, and poles for both juniors and adults.
Whether you're into classic or skate skiing we will have something for you. Be aware that our skate skiing equipment selection is limited and availability is based on how much we are able to buy off the public.
Currently, you can find great deals on:
New Alpina energy cross country skis with Rottefella NNN bindings for $199.99. If you are in need of boots, we also offer a skis, bindings, boots, and poles package for just $299.99!

Used skis with bindings from brands like Fisher, Salomon, and Atomic, starting at $59.99!

Used cross country ski boots from $29.99 and up!  
Stop by the store to check out our ever changing stock. We always have knowledgeable staff members on hand to help get you set up with the right cross country gear.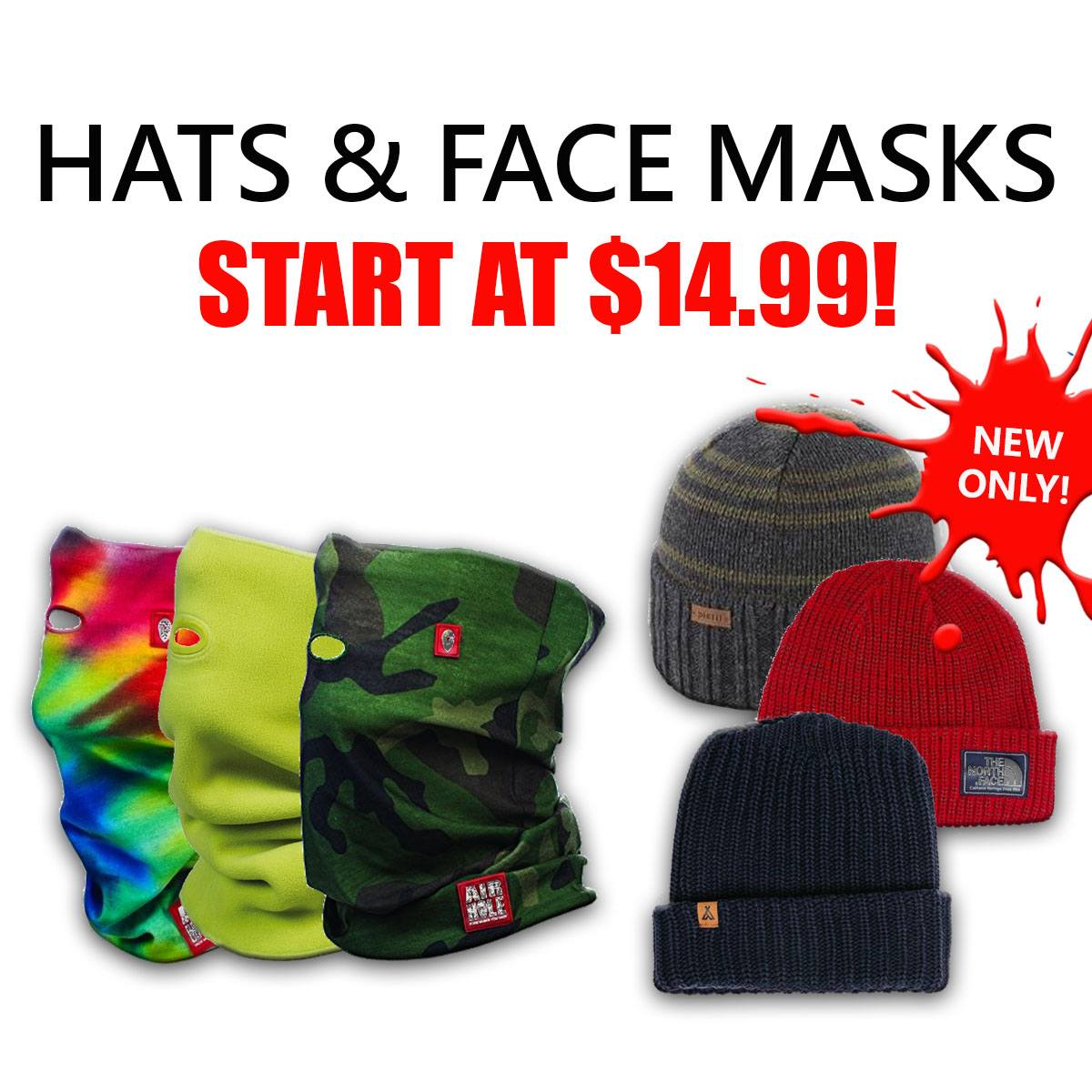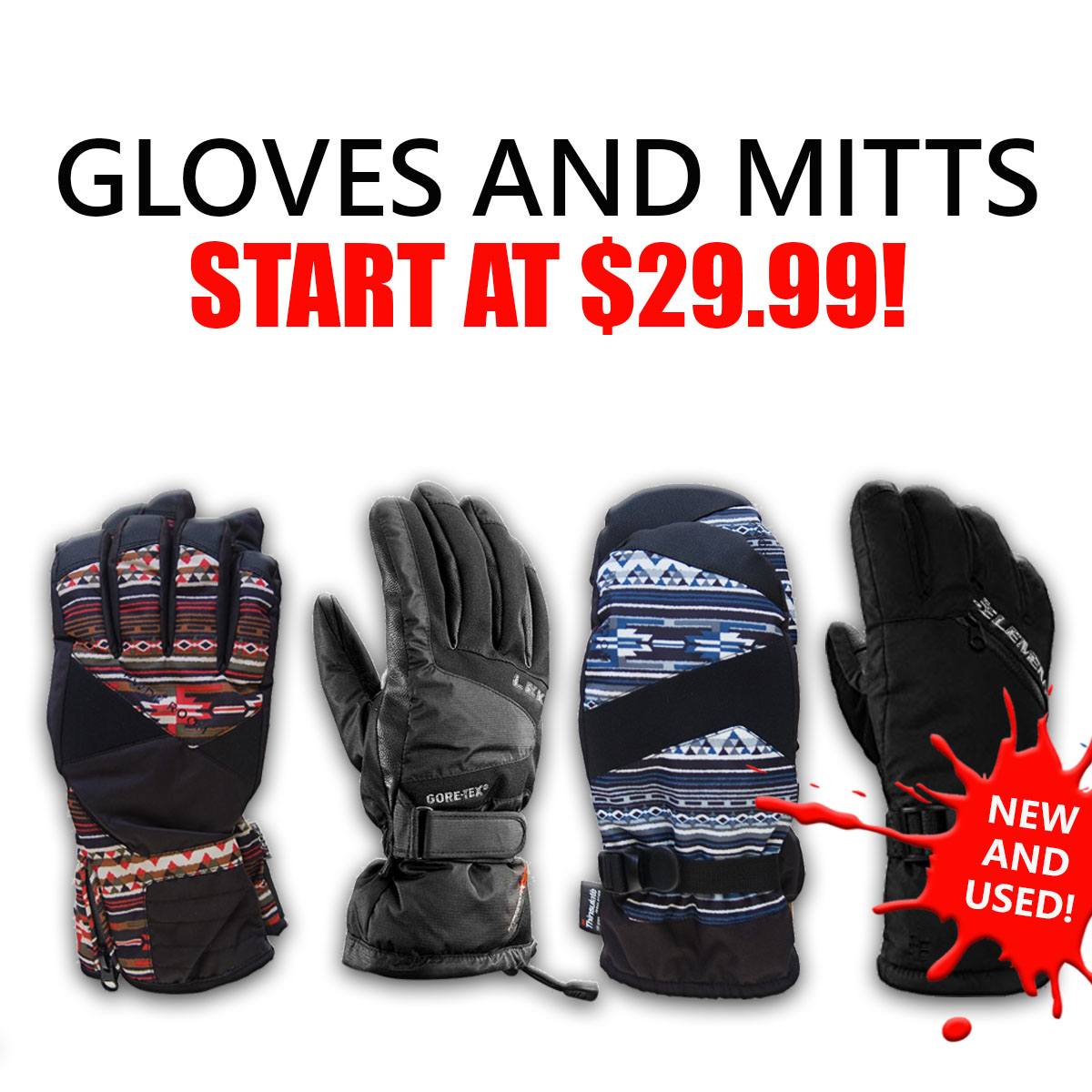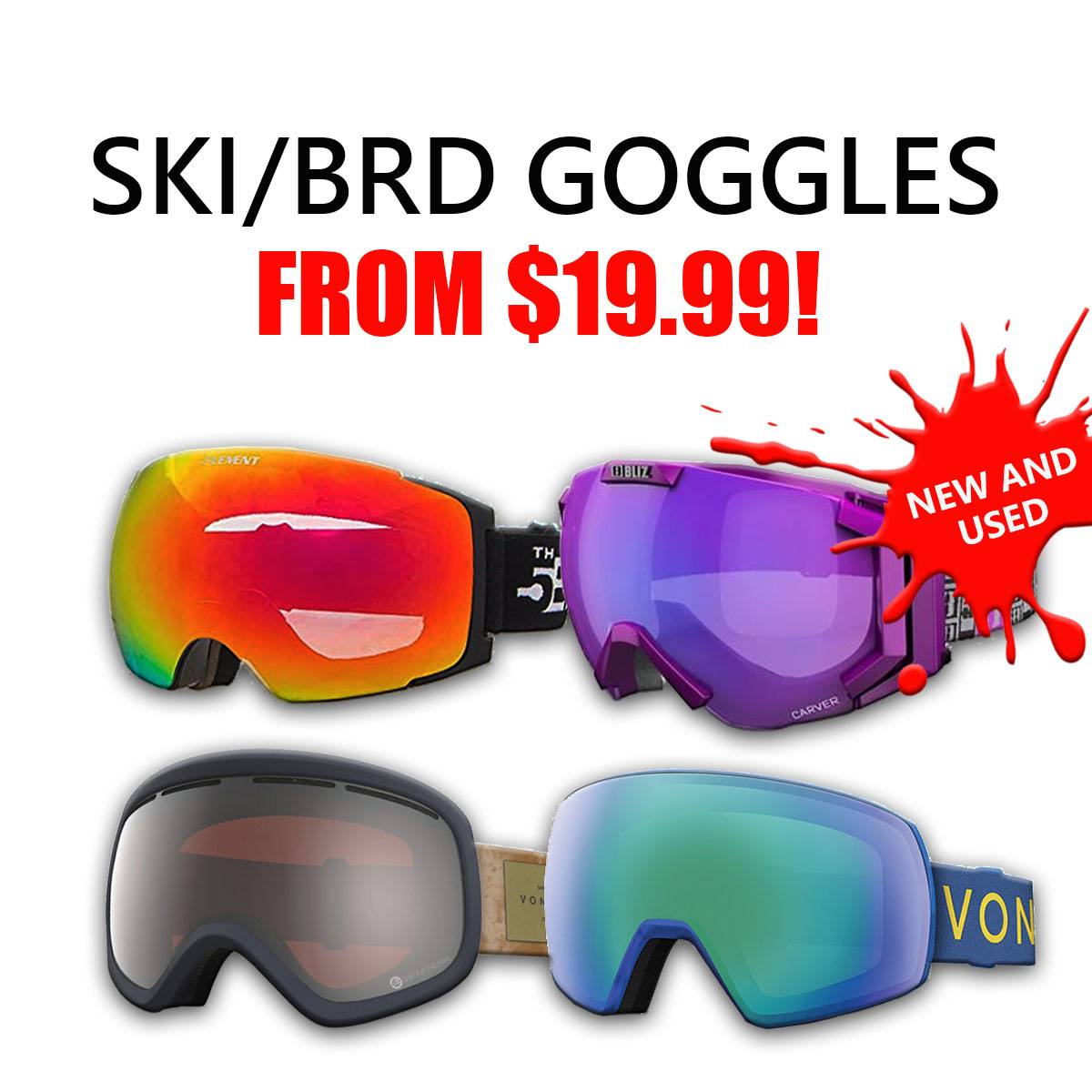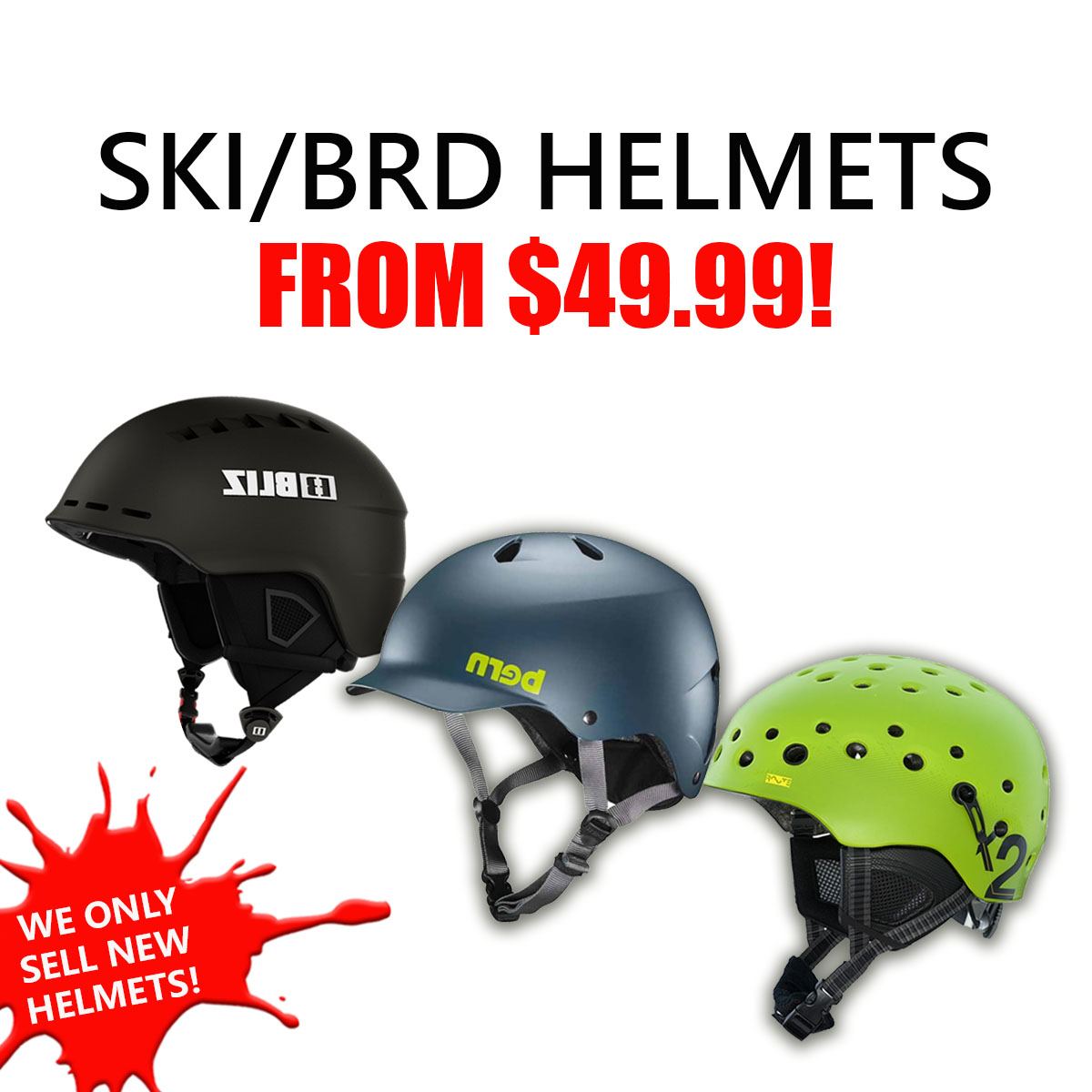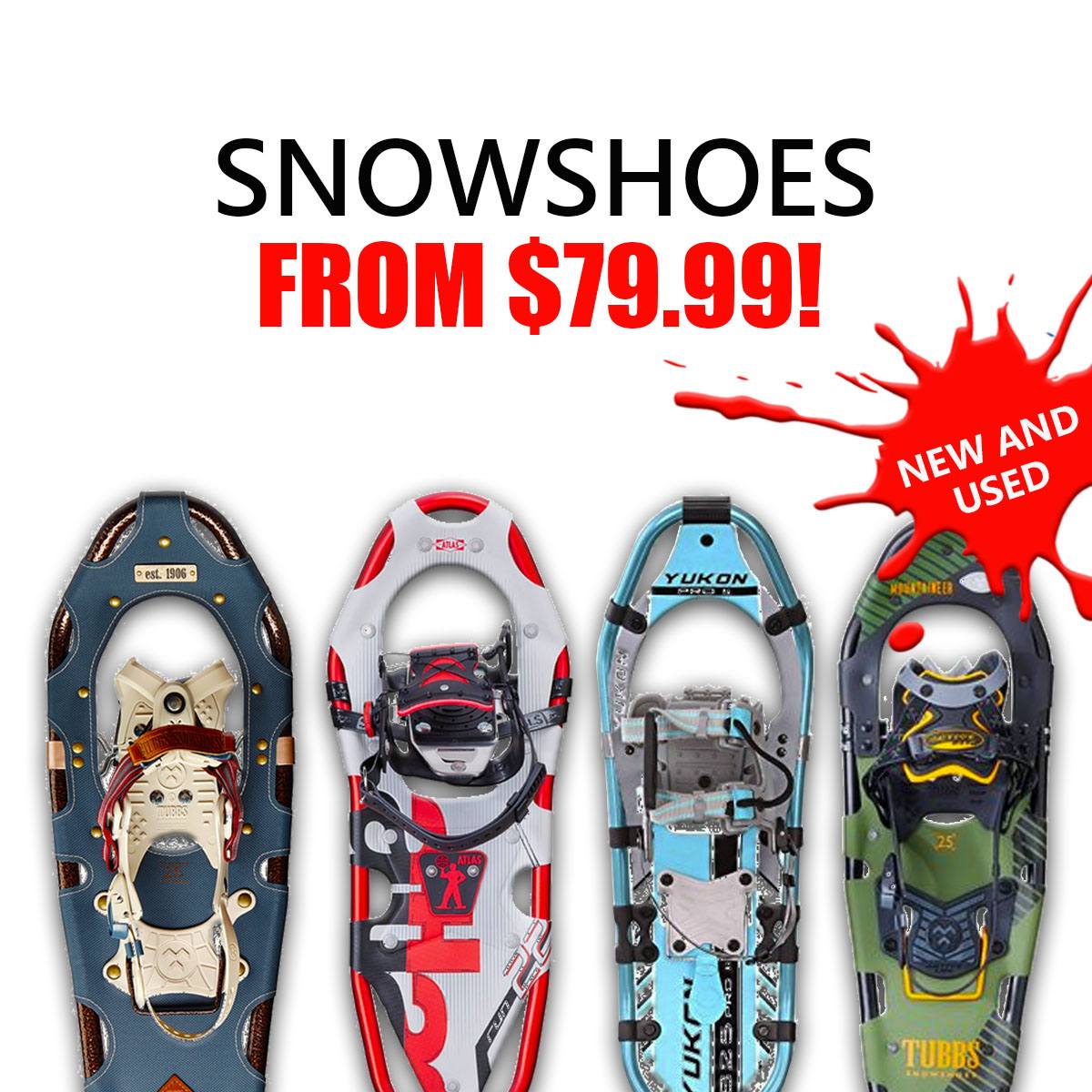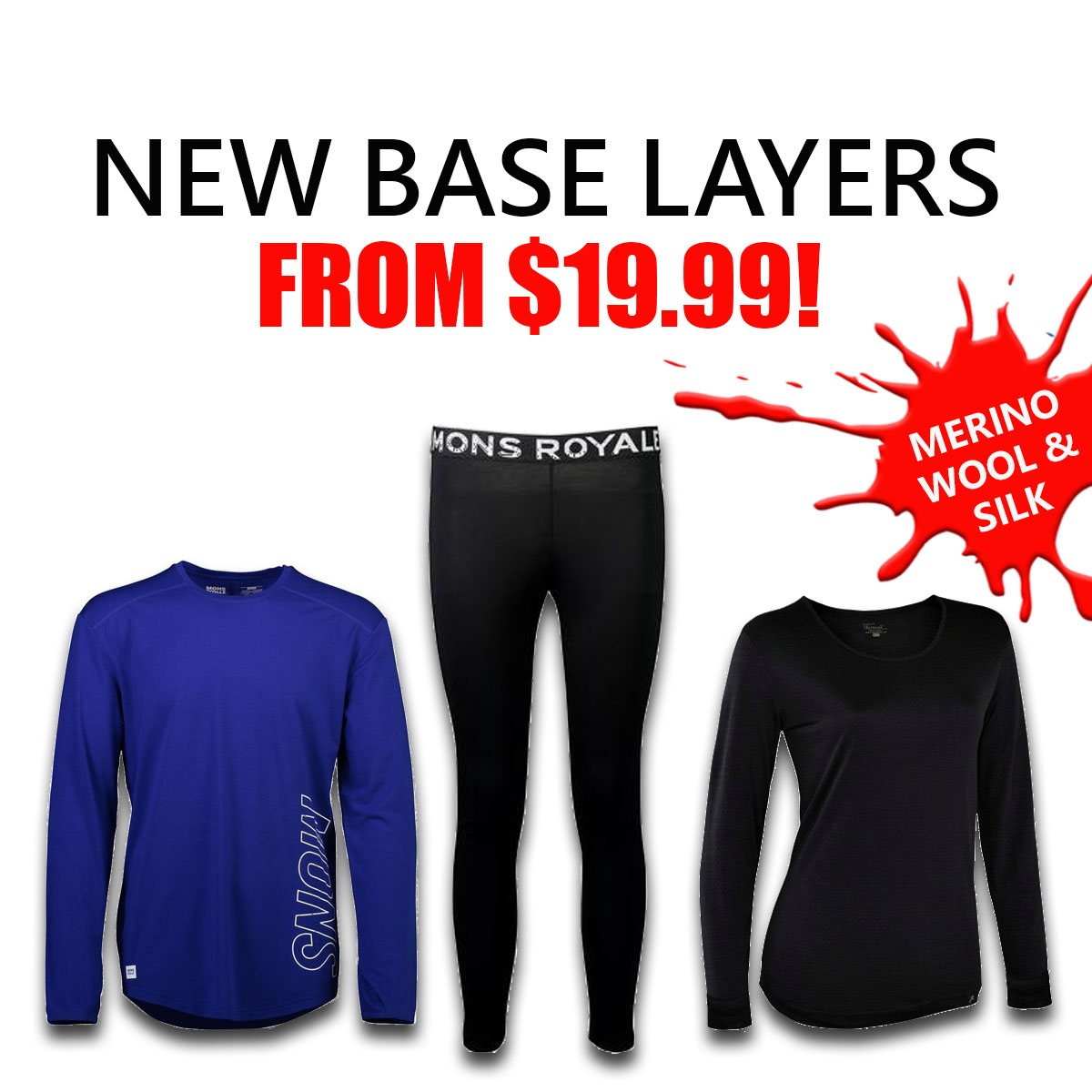 SKI ACCESSORIES
Sports Junkies has Vancouver's largest selection of new, closeout and used ski gear at unbeatable prices!
We have ski accessories for all types of situations. You'll find great deals on:
Ski Poles
Goggles: Used and new ski goggles from brands like Dragon, Von Zipper, Oakley, Smith, Scott, and more start at $19.99
Helmets: You'll find new adult and junior ski helmets from K2, Bliz, Bern, Giro, Smith, Briko, and Capix from just $49.99. We only sell new helmets!
Gloves and Mitts: You'll find a huge selection of new and used gloves and mitts in stock. Prices start at $14.99 for kids and $29.99 for adults!
Base Layers: New only of course!
Toques
Neck Warmers
Ski Socks: New only!
Ski Bags
And more!
Not a Skier? Try Snowshoeing!…
Anyone that's into snowshoeing knows that rental shops are almost always out of snowshoes. Don't be left out this winter, invest in your own pair. Sports Junkies sells used snowshoes from $59.99 and new snowshoes start at just $79.99!  (selection is limited)
Want to Know More About Our Ski Accessories?
It's probably best to come into the store and see what we have, there is so much to see! Our experienced staff is ready to help you get geared up for this winter season.
---
Sports Junkies pay cash for used ski gear year round. Just like a trade-in, you can then use the cash to upgrade your gear. However, we don't buy everything that comes into our store.
We can't buy skis that…
Have expired bindings: This usually means any binding that is over 5 years old.
Are badly damaged and are unusable: Skis with cosmetic issues are fine. If the damages affect the performance of the ski, we will not take them.
We don't need: Sometimes we have too many of the same type of ski and don't have the space for more.
We can't buy ski boots that…
Are old and out of date: If the boots are rear entry, we are not interested.
Have been damaged:  We won't buy ski boots with worn out toes or heels. Boots with broken parts are also not wanted.
We don't need: We often have too many boots in one size and don't require anymore.
We can't buy ski accessories that…
Are used for safety: This includes all used ski helmets.
Have been damaged: Items like goggles can't be too badly scratched.
Finally, we ask that you read over our purchasing policy before bringing your ski gear in. Feel free to give us a call if you still have questions about selling your stuff.