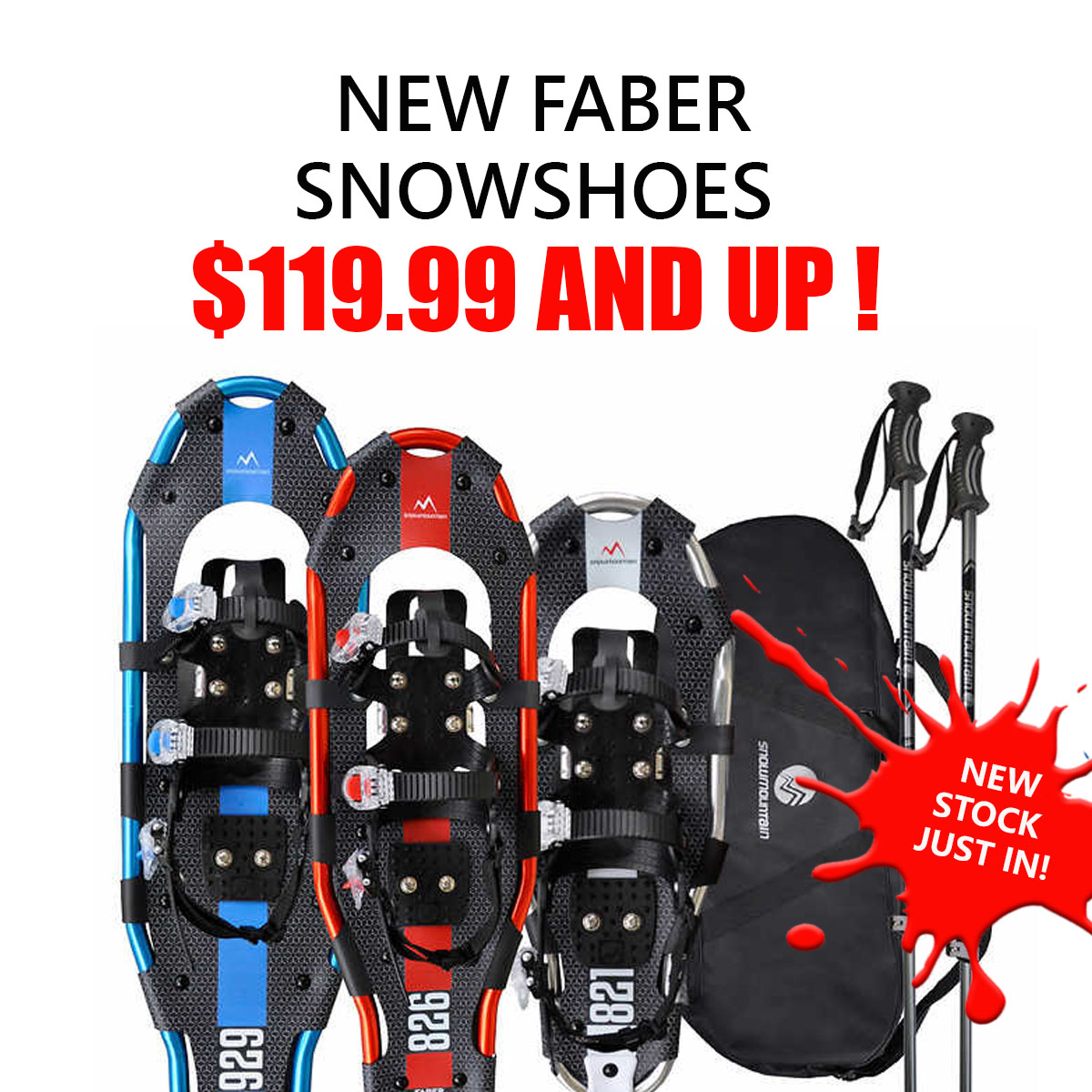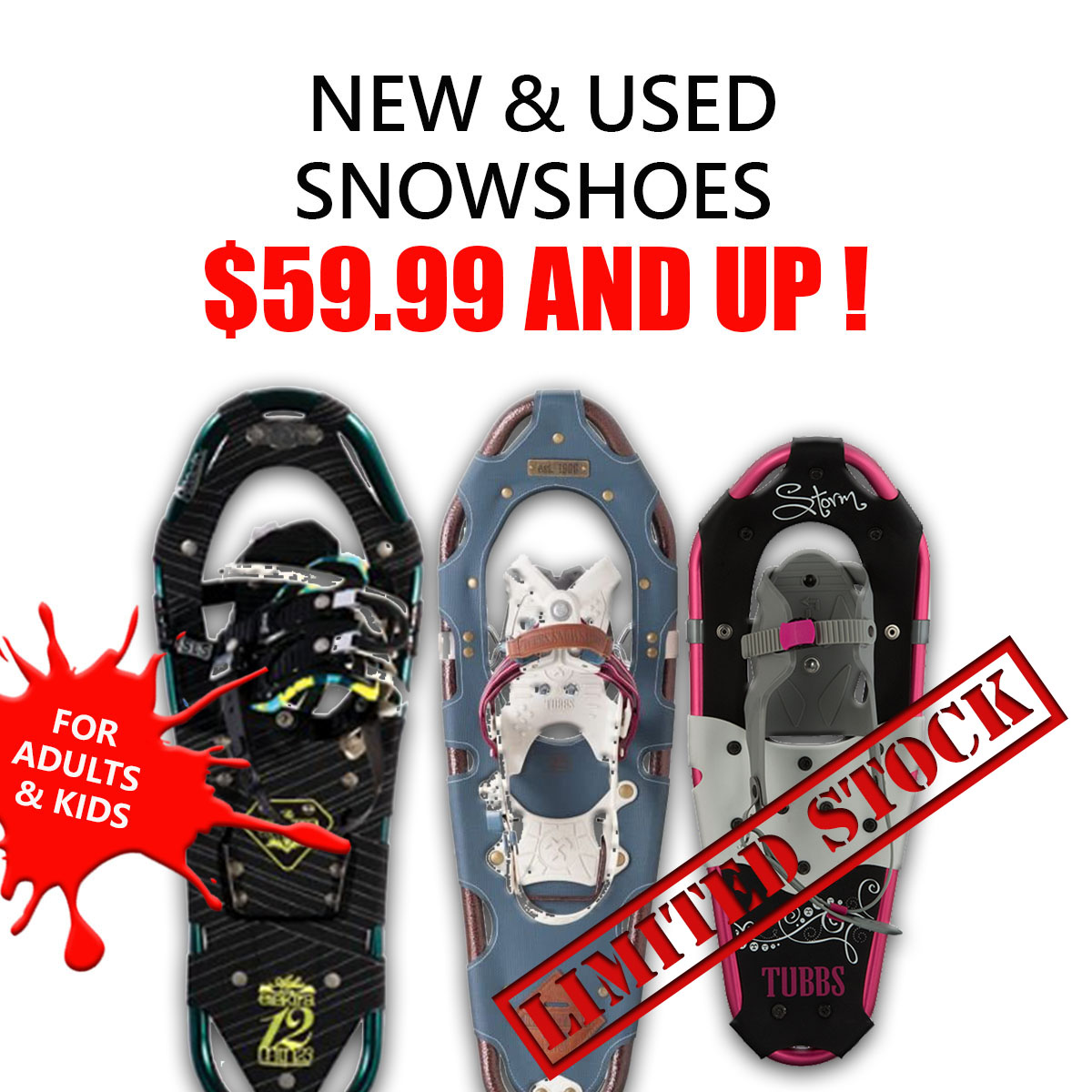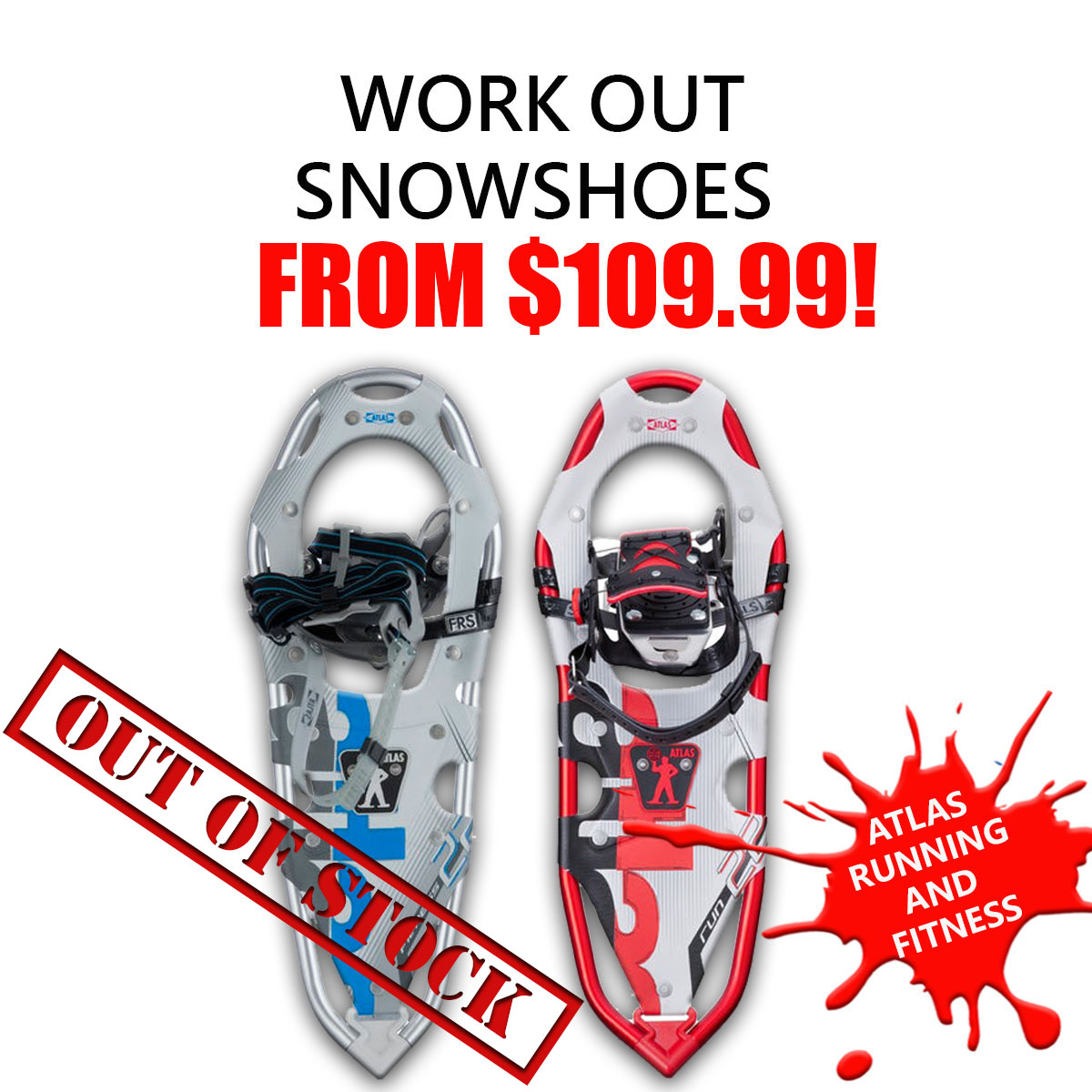 SNOWSHOEING
We just received a fresh stock of Faber Snow Mountain snowshoes. Come get a pair before they are gone!
Sports Junkies carries a wide selection of snowshoes for every individual size and shape as well as varying terrain.   
You'll find both new and used snowshoes at some of the lowest prices in the city. We find fantastic closeout deals on some of the most recognizable international name brands, as well as more local selections.  And as always, we pass the savings on to you. You won't be able to get setup for less anywhere in Vancouver!
We have new snowshoes starting at $99.99 and an ever changing selection of used items. It's always best to come into the store to see what we have, since our inventory changes daily.
Swing by our snowshoeing department today and meet our knowledgeable staff.  We are eager to get you the best fitting snowshoe for your perfect outing!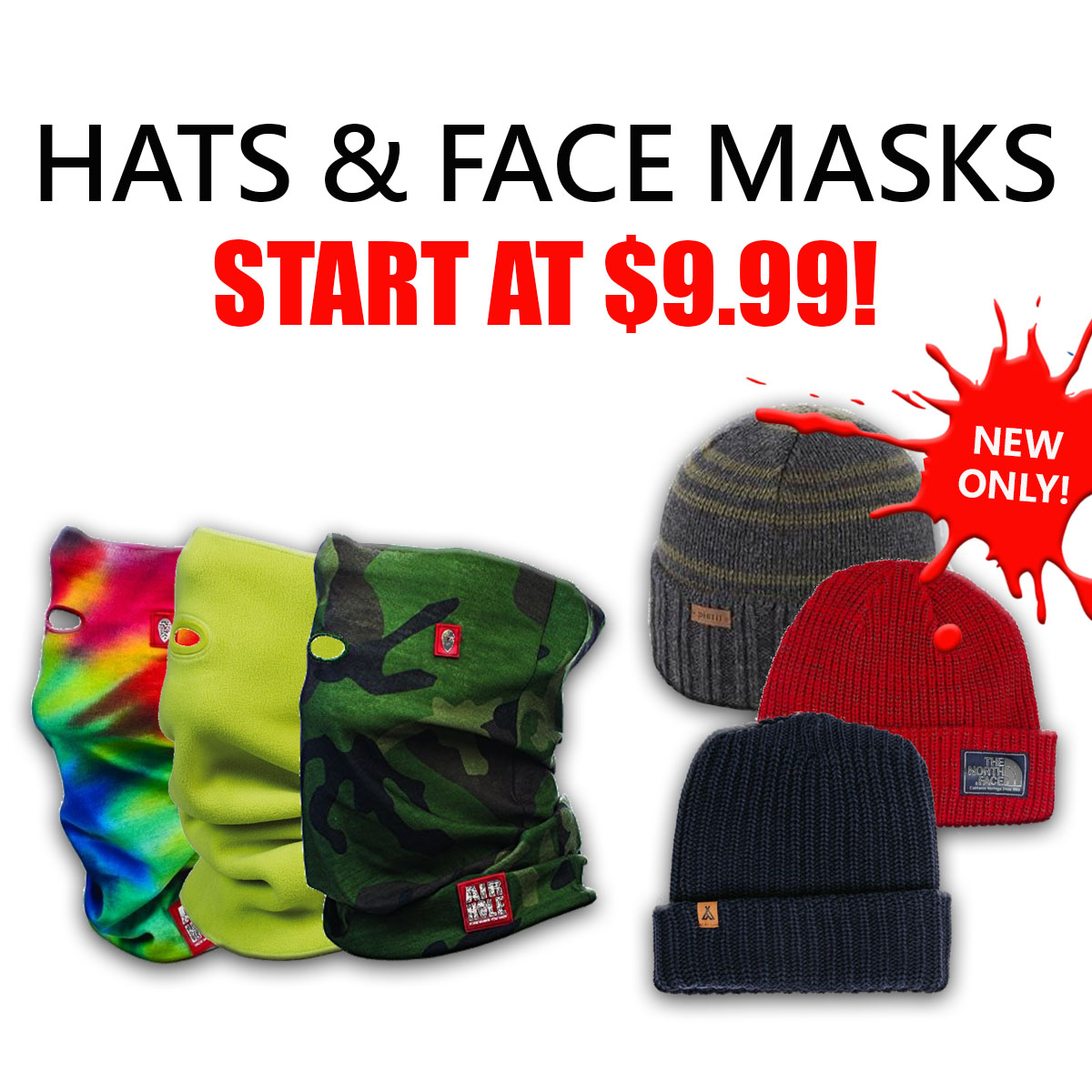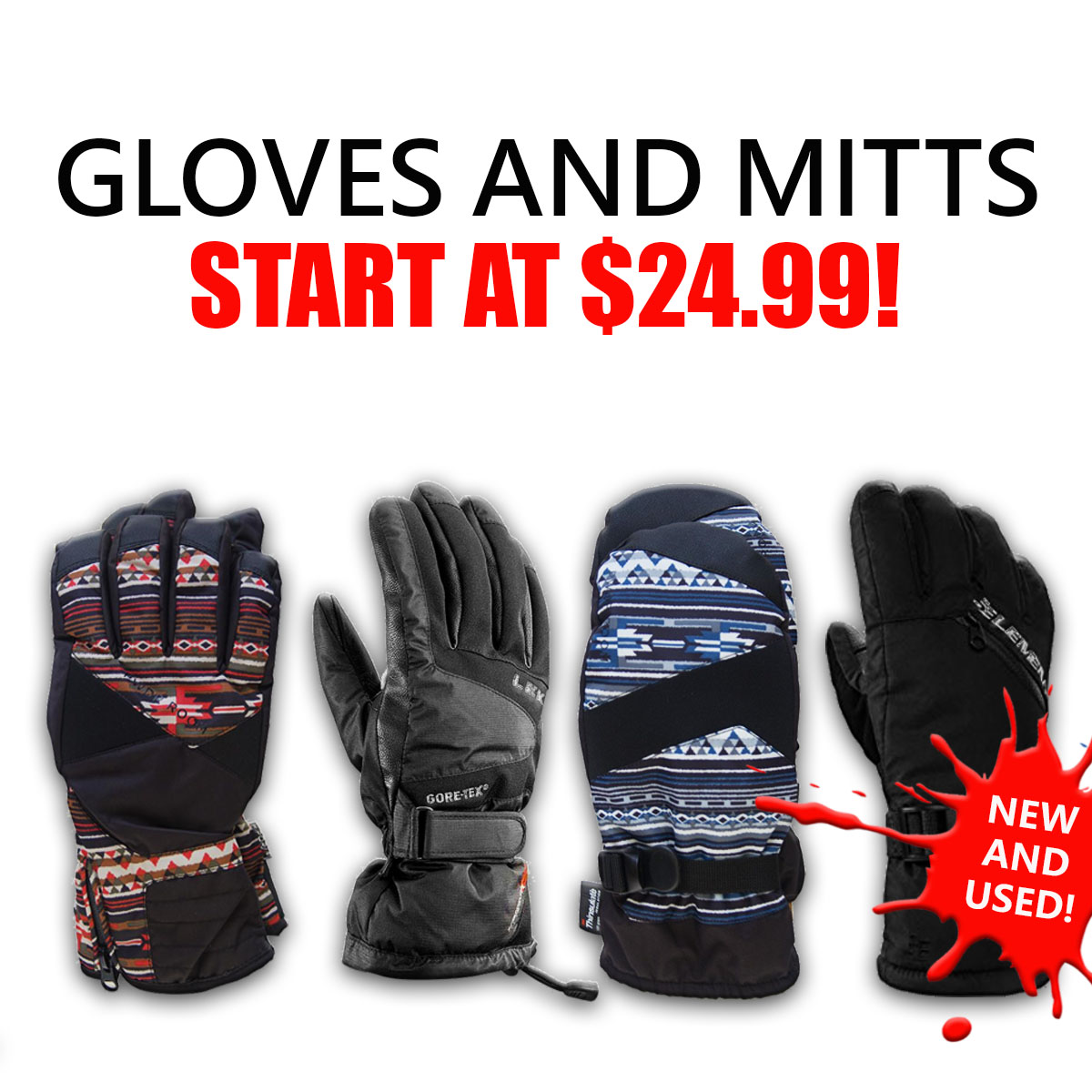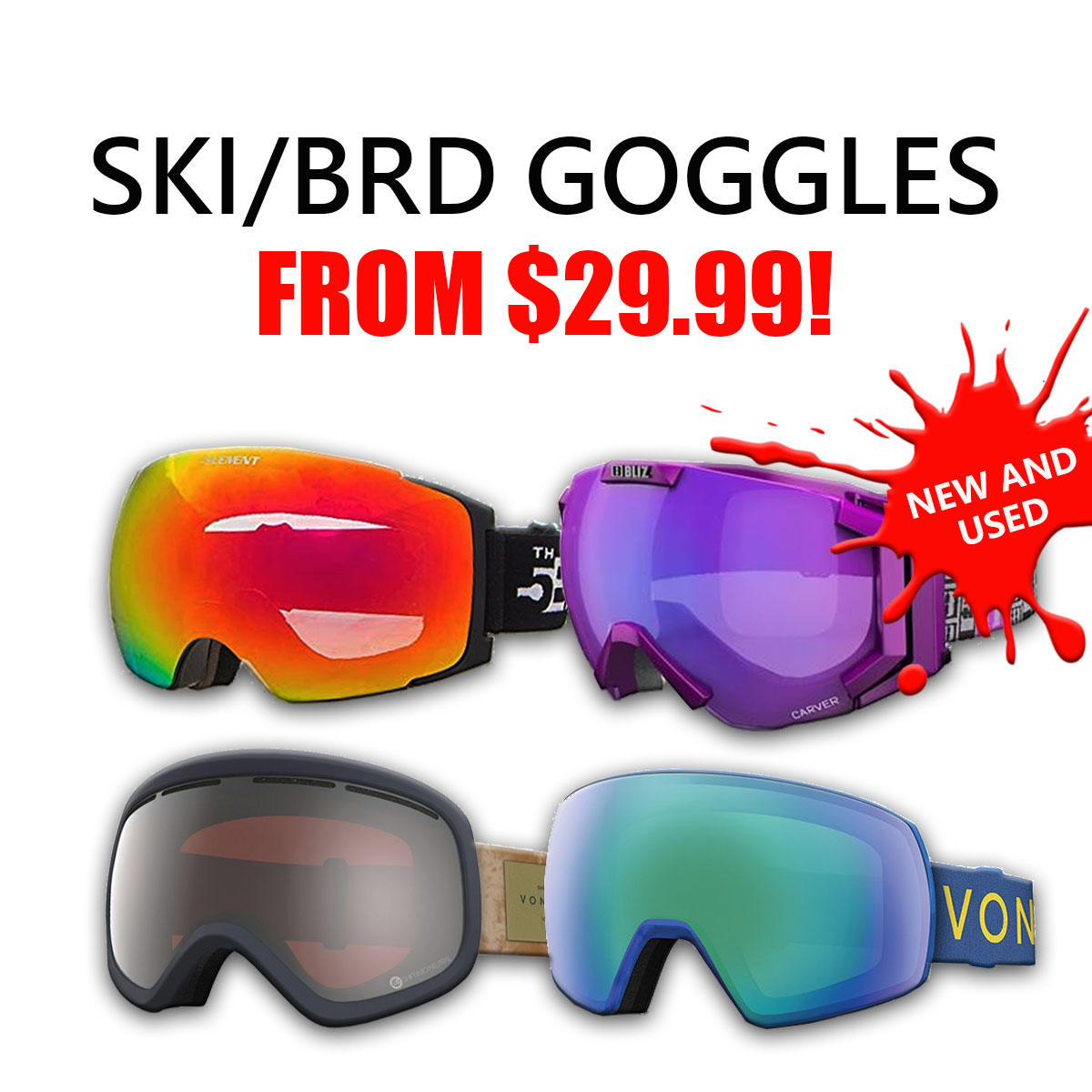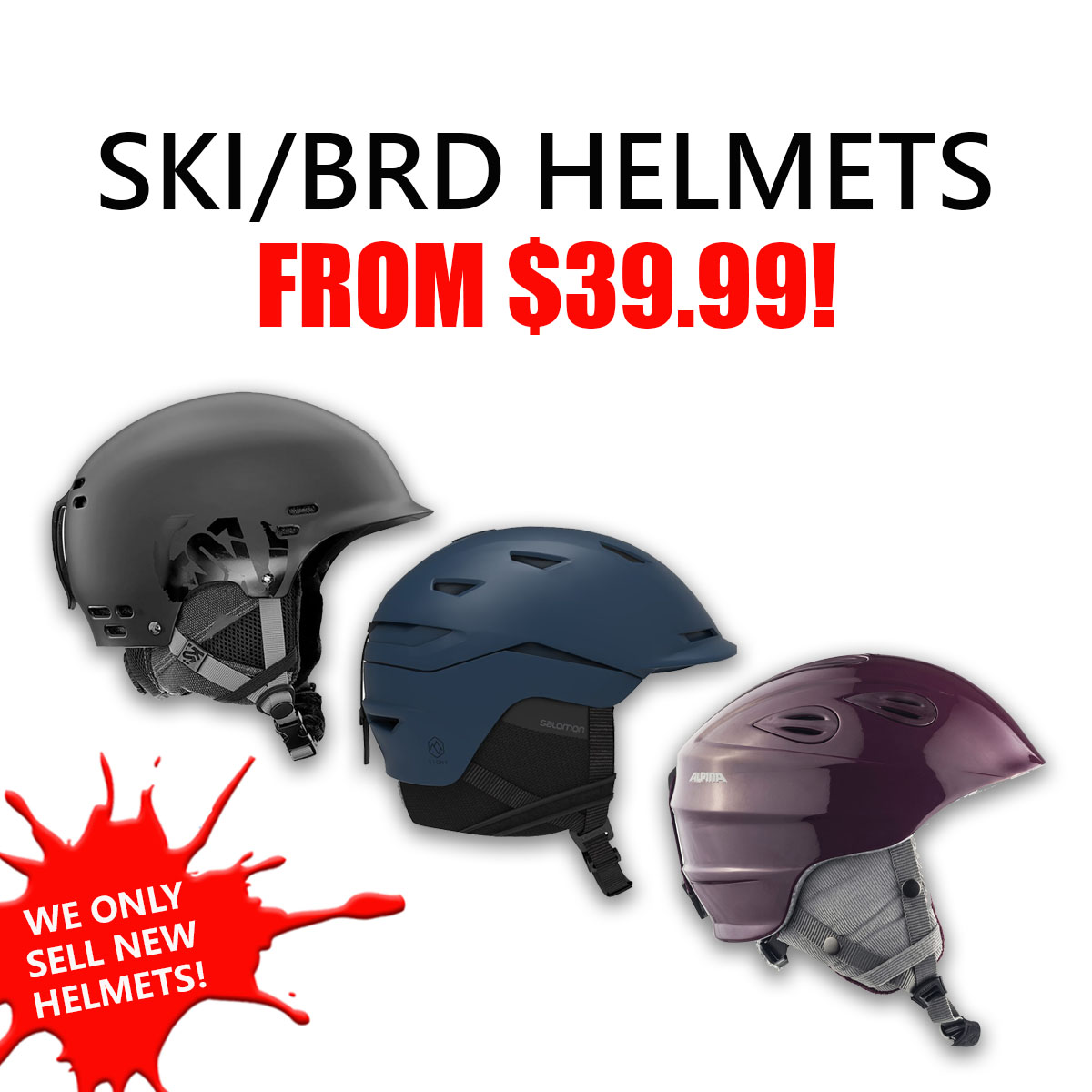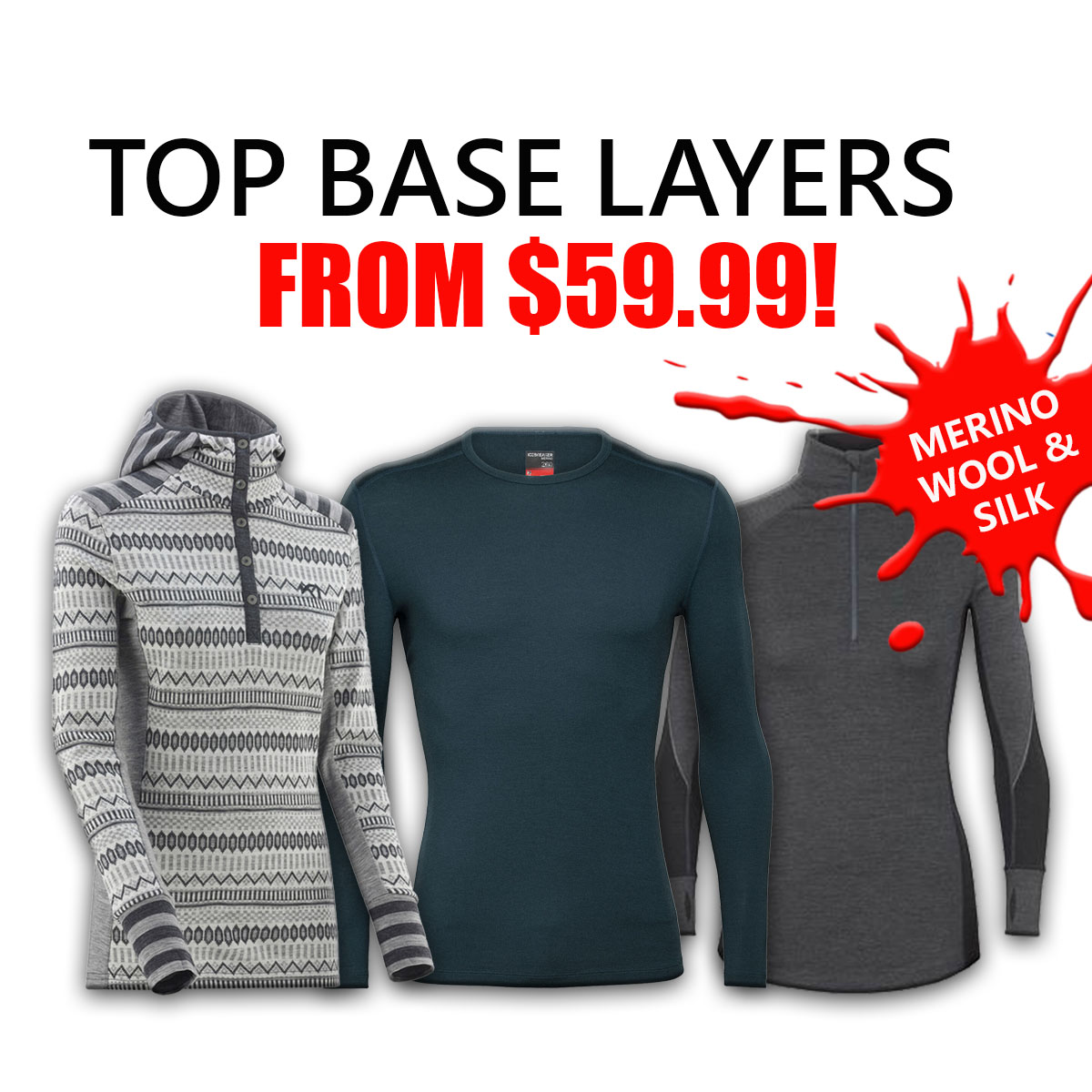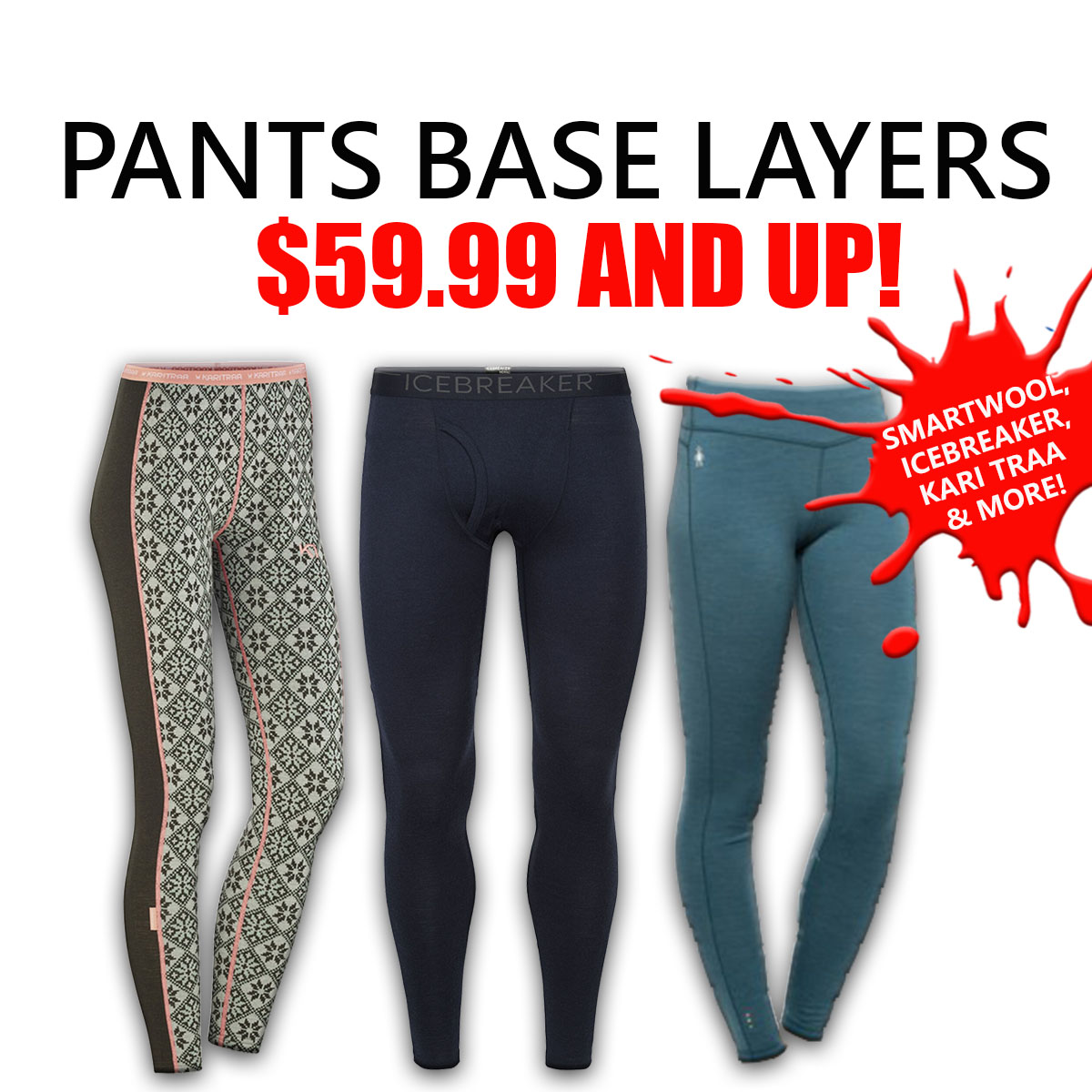 SNOWSHOEING ACCESSORIES
Sports Junkies has Vancouver's biggest and best selection of new, closeout and used snowshoeing gear at unbeatable prices!
We have snowshoeing and ski accessories to cover all your needs. Get great deals on:
Goggles:

 

We have a excellent selection of New Dragon, Salomon, Bolle, Scott and Spy goggles in stock from $49.99. Plus tons of used goggles from brands like Von Zipper, Smith, Oakley and more!

Helmets:

 

New adult and junior ski helmets from K2, Giro, Salomon, Alpina and Capix start at $39.99! We only sell new helmets!
Gloves and Mitts:

 

We have a huge selection of new and used gloves. Prices start at $9.99 for kids and $24.99 for adults!
Base Layers: New base layers starting at $19.99. Icebreaker, SmartWool, Helly Hansen, Solar Silk, and more!
Toques: $4.99 and up. Plus Super Yellow 100% merino wool toques $29.99!
Socks:

 

New ski, hiking, and casual socks available.
Neck Warmers: New Air Hole, Mons Royal, Bula, and more starting at $9.99!
Ski and Snowboard Bags:

 

Used bags start at $24.99. New single ski bags are $39.99 and doubles are $59.99!
And more!
Want to Know More About Our Accessories?
Swing by store and see what we have, there's a ton of stuff to see. Our welcoming staff is always ready to assist in finding what you need!
Sports Junkies buys used snowshoeing gear all year. However, we don't buy everything that comes into our store.
We can't buy snowshoeing gear that...
Is older:

We prefer not to buy wooden construction snowshoes.

We don't need:

Sometime we are overstocked with certain items and don't have the space for anymore.

Has been damaged:

Items with cosmetic blemishes are okay. If the damage affects the performance of the item, we will not take it. 
Read over the Sports Junkies purchasing policy before bringing your snowshoeing gear in. If you have any questions give us call, we are happy to help!