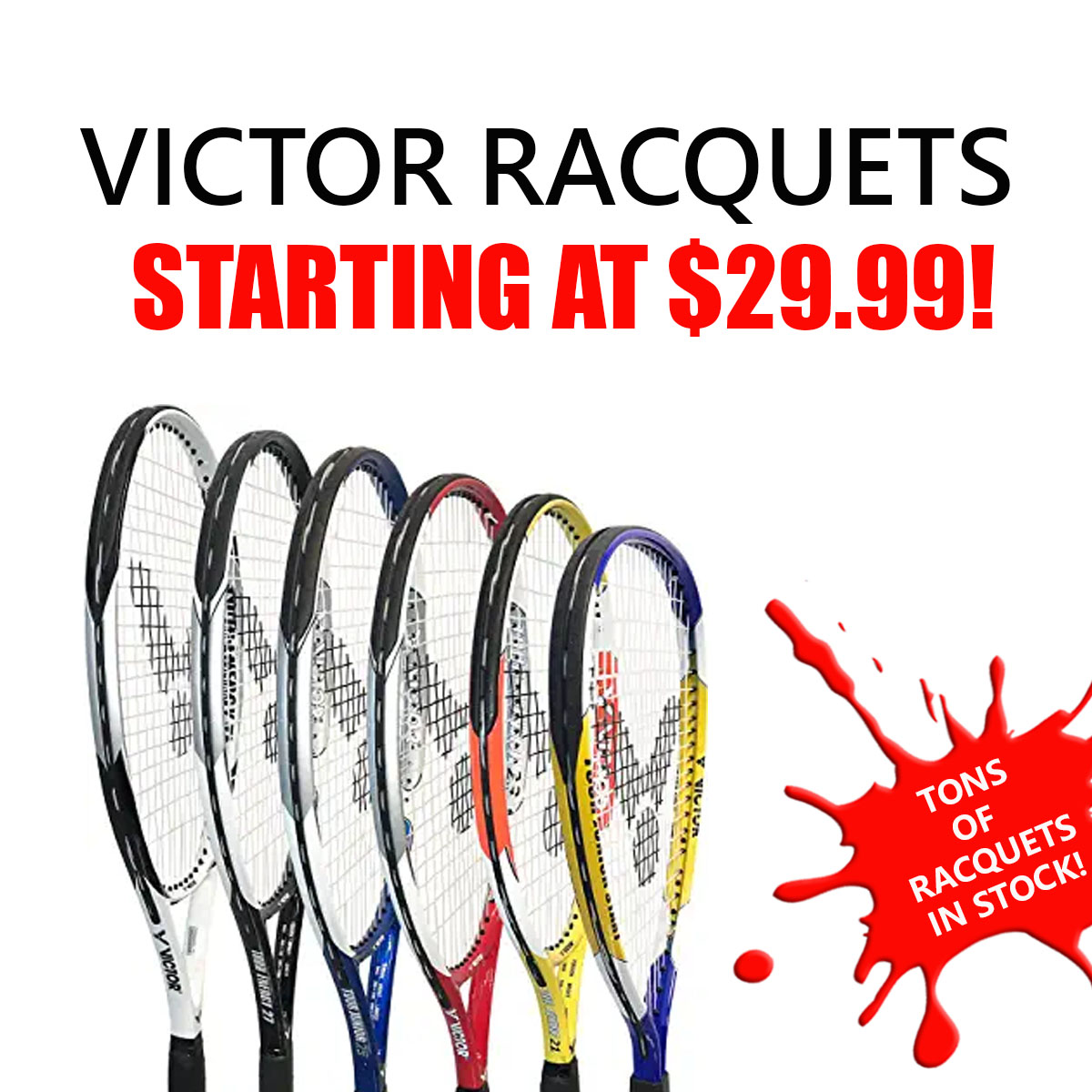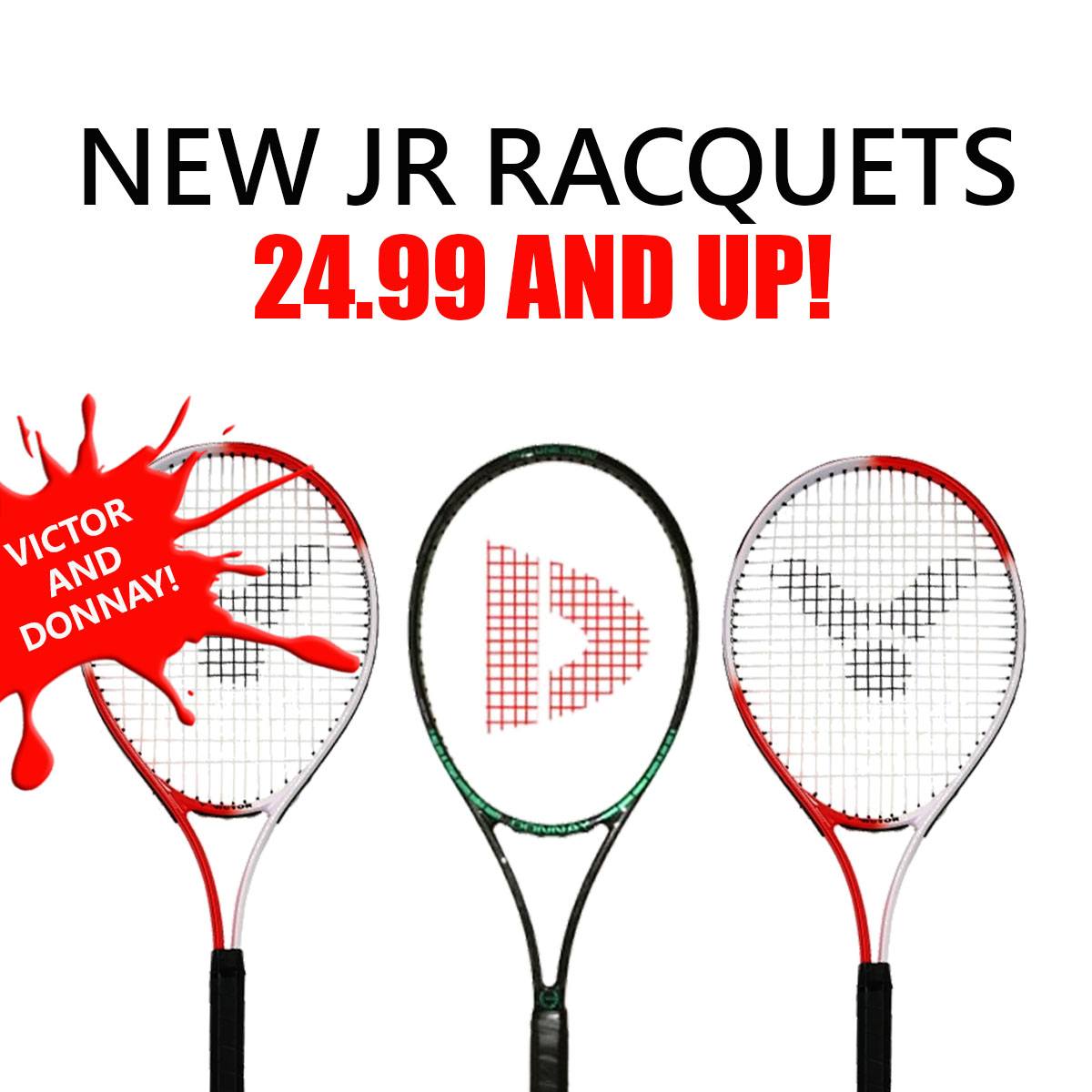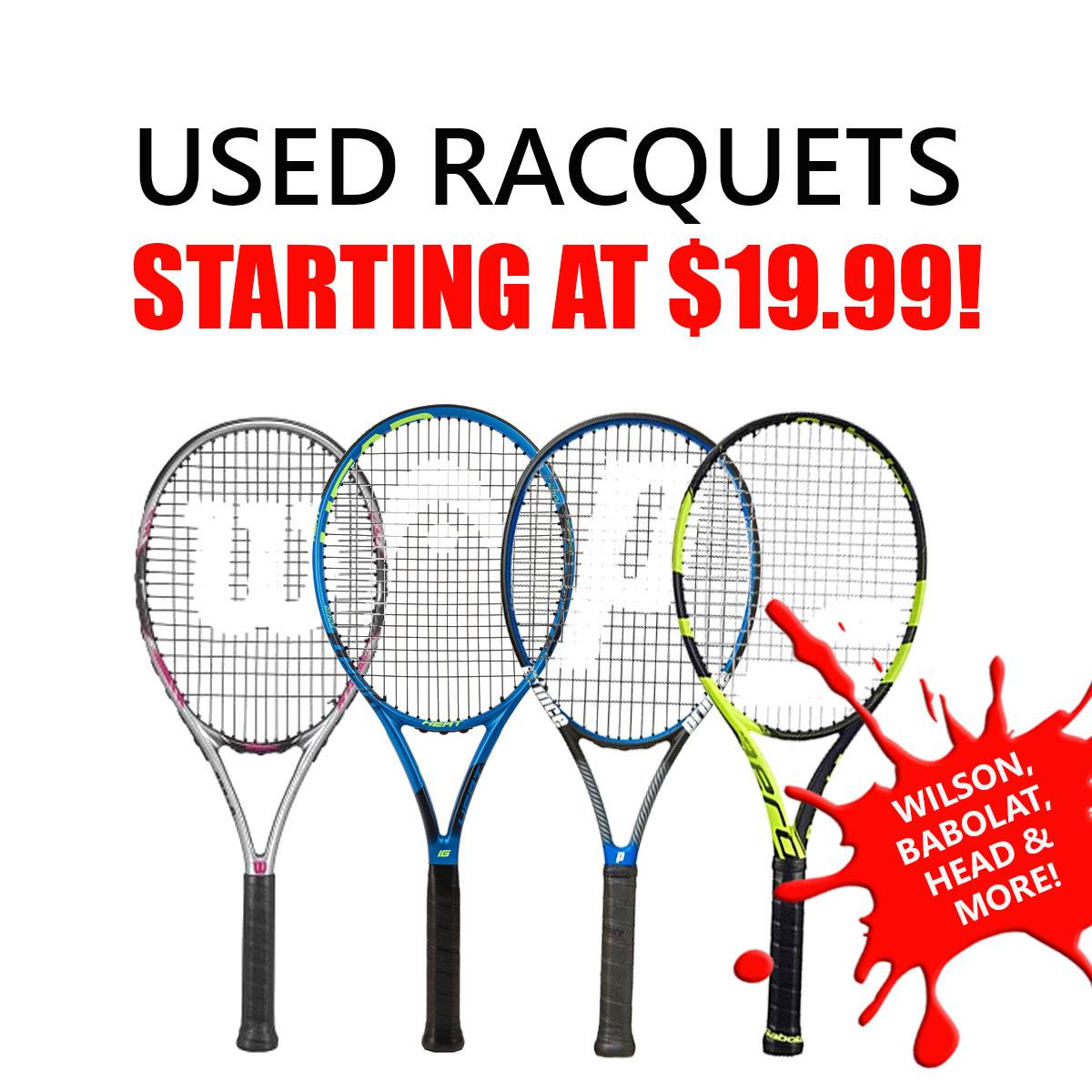 Why Choose Sports Junkies for Racquets?
Sports Junkies has Vancouver's best selection and prices on brand name used tennis racquets. You can also pick up a new tennis racquet from Victor starting from just $29.99.
In addition to tennis racquets, you'll also find:
Squash, Badminton, and Pickle Ball Racquets
Badminton Nets
Tennis Balls
Tennis Shoes
Grip Tape
Furthermore, we suggest coming in to check out our racquet sports department. This is because our stock is always changing, and it's really the only way to see our full selection at the moment.
Once you are in the store, any questions or concerns can be directed at our racquet sports staff.  We have a staff member on every shift that is knowledgeable in all things tennis. Our team wants to help get you out and on the court, so come see us today!
Looking to sell your used squash and tennis racquets ? No problem! Bring your gear in and we will take a look at it.
Keep in Mind: We don't buy every racquet that we see. Newer racquets from brand names are preferred. Read over our purchasing policy for full details.