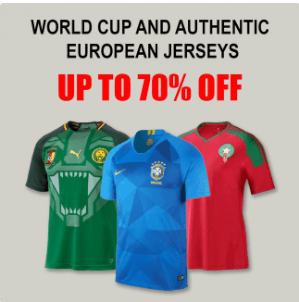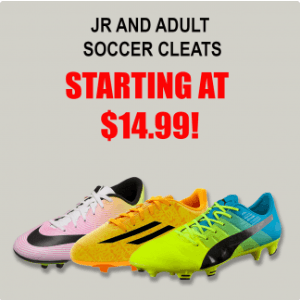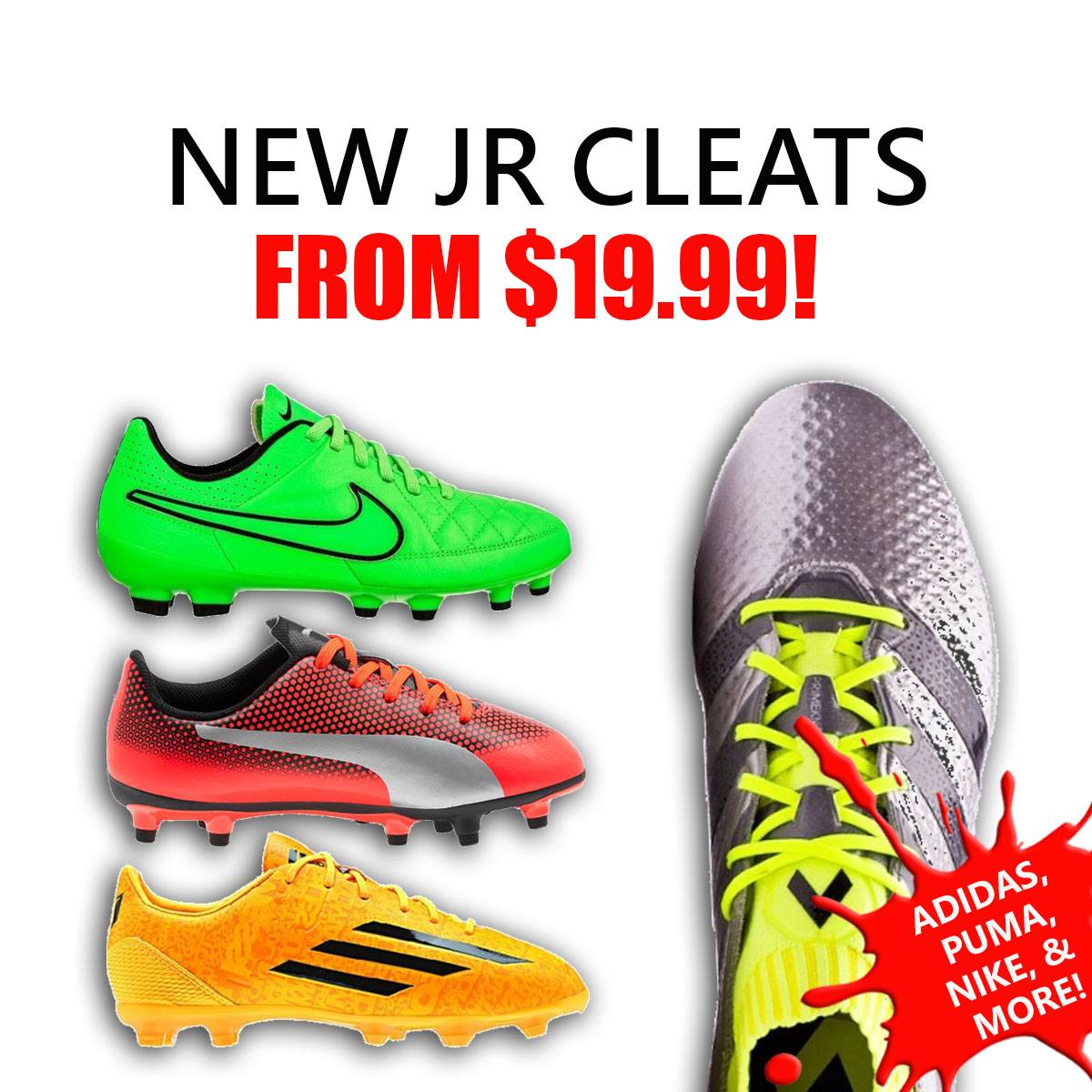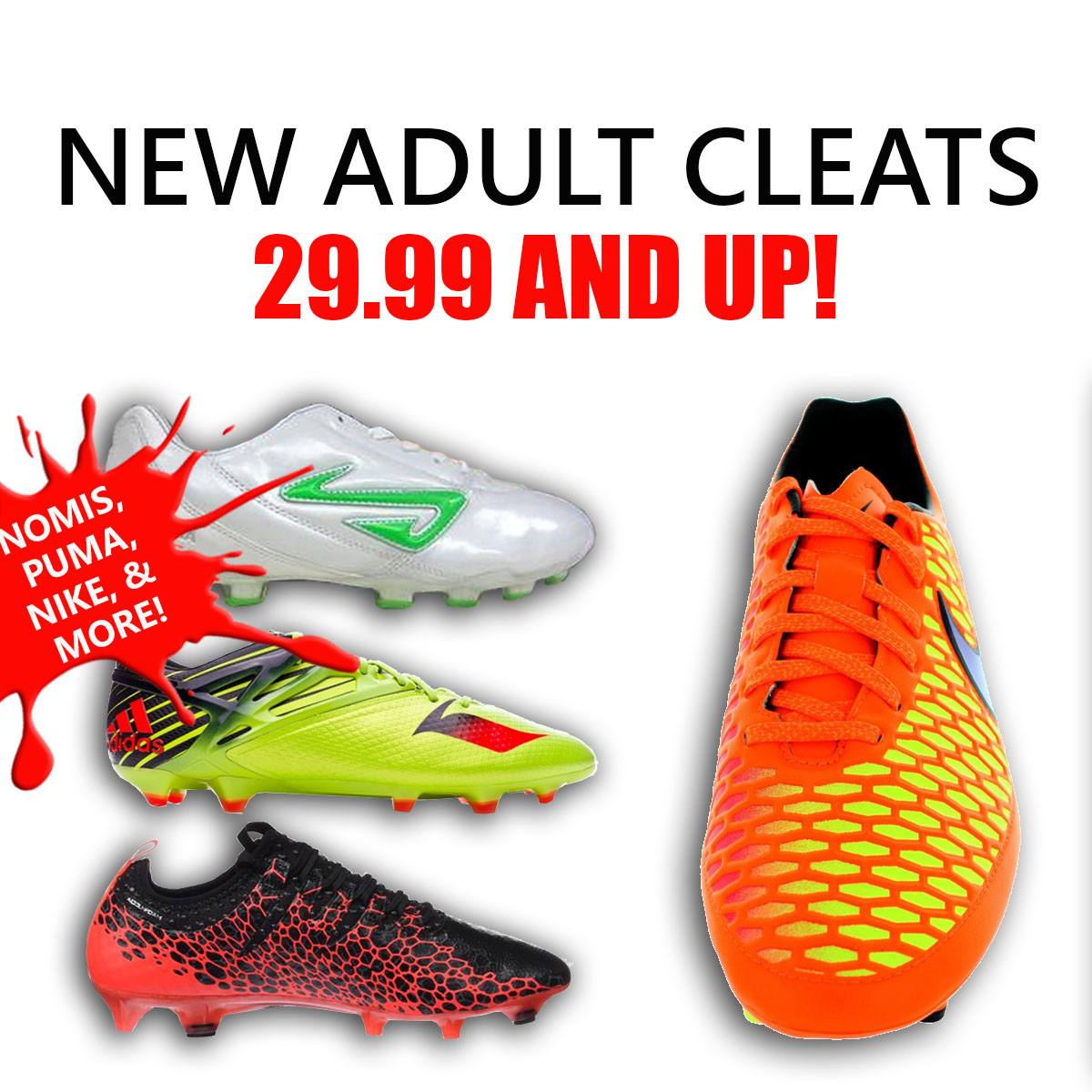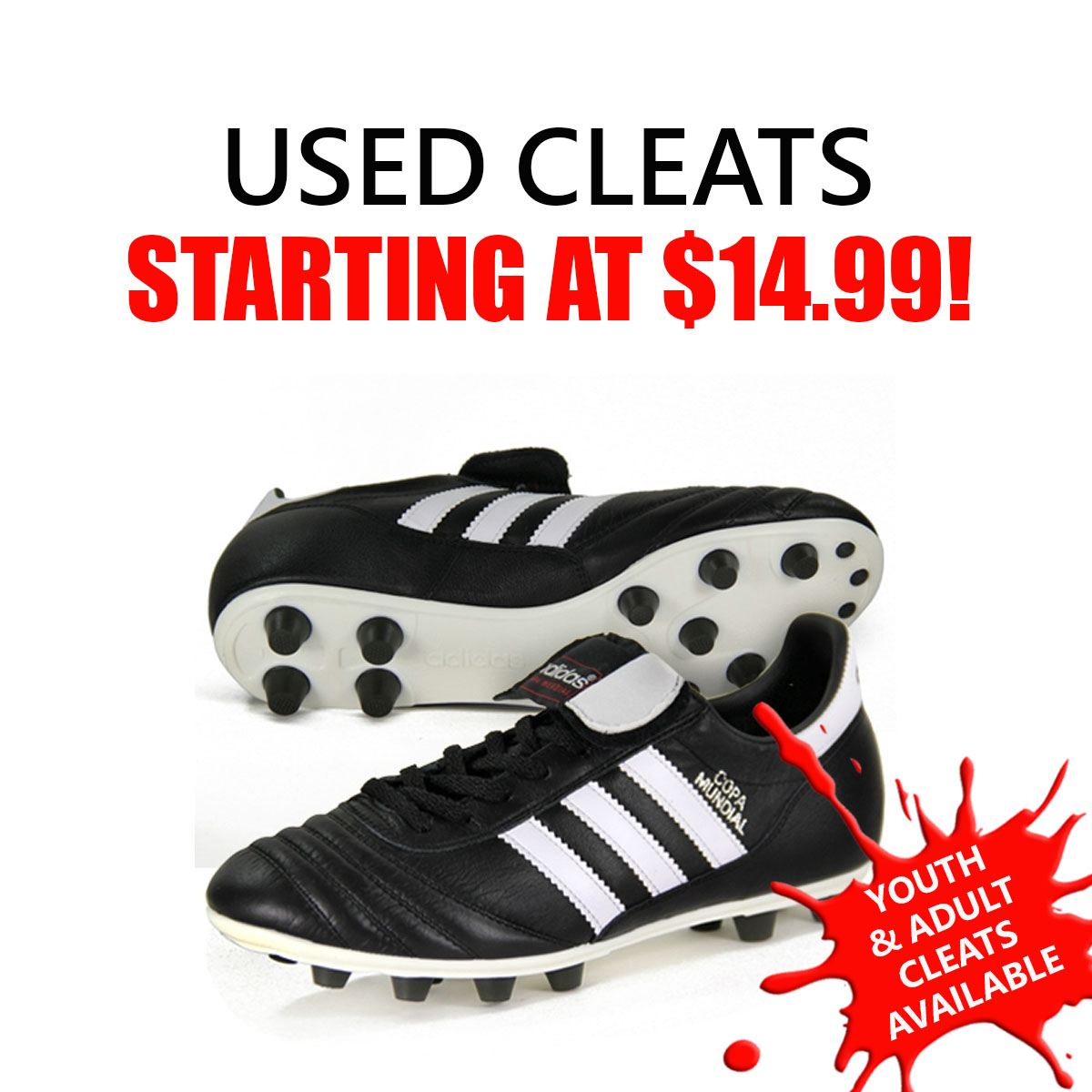 Why Choose Sports Junkies for Soccer Gear?
We have the best selection of soccer equipment in Vancouver at prices that can't be beat, especially when it comes to cleats!
Whether you need outdoor, indoor or turf cleats, we've got something for you. Sports Junkies has tons of new cleats for kids and adults in stock from brands like Puma, Adidas, Nike, Umbro, and Nomis. In addition to that, we have tons of other options in used cleats.
Don't forget…
You can also find a selection of soccer jerseys, goalie gear, shin guards and more when you shop with us.
What Else do You Need to Know?
Any questions or concerns can be directed at our knowledgeable soccer staff. They will be able to point you in the right direction and get you out on the field before you know it!
Looking to sell your used soccer equipment? No problem! Bring it by and we will take a look at it. However, be aware we don't buy everything we see. Check out our purchasing policy for full details.